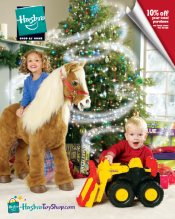 "L.L. Bean expects to ship 50 million MORE catalogs this year than it did two years ago" claims The New York Times on November 25, 2006. So what does this mean for online shopping?
The answer … it only helps to increase online buying habits.
Why … because consumers still LOVE to hold, feel and flip through colorful pages of catalogs while they're lying in bed, reading in the bathroom, sitting on a bench in a park, or basking in the sun at the beach.
The operative word is convenience, relaxation and having a wonderful moment AWAY from computers.
Let's face it, 99% of all work is done in-front of a computer while at the office. Most people spend between 8 – 10 hours in-front of a computer while at their offices. It's a pleasure and a feeling of "something different" to browse through Catalogs.
Same concept applies for books. Just last night as I'm tucking my daughter into bed, she told me she doesn't have anymore books to read, and said, "Mom, someday, will they stop printing books so that we can just read them on the computer?"
I emphatically said that will NEVER happen. Just as Rich Donaldson, spokesman for L.L. Bean said, "It is the best way for us to get lasting impressions in front of our customers. Most customers hang onto the catalogs for weeks, using them for reference, making catalogs far more valuable than television, radio and Web-based marketing and advertising, all of which Bean also undertakes."
The Direct Marketing Association projects catalog sales will grow roughly 7.5 percent to $144 BILLION for the year. Overall catalog distribution has grown from 16.6 billion in 2002 to 19.2 billion in 2005.
The future of catalogs … According to the NY Times, "The days of people questioning the future of catalogs are long gone, and more and more companies are using them. Even bricks and mortar stores like Toys R Us and online auction house eBay have begun shipping out catalogs in recent years. Those who predicted the demise of catalogs as online sales took off a few years back overlooked a key fact: You can't make sales if you can't reach your customers."


del.icio.us
|
digg it!
|

reddit!
|
Google!