Andersonís Early Childhood Development
Preschool and kindergarten personalized school supplies, graduation ideas and products
Plan your students' first graduation with all the Pomp and Circumstance of the real thing. You'll find great preschool and kindergarten graduation ideas, personalized gifts and early childhood school supplies.
Special Offer from Andersonís Early Childhood:
Get $5 Flat Rate Shipping on popular items
Your savings offer will be applied automatically at checkout on the Andersonís Early Childhood Development website.
(offer expires: 12-14-2013) Click to report savings error
What's Inside:
Preschool graduation products - From diminutive preschool graduation tassels to tiny caps and gowns, the youngest graduates will take this big step in style. Plan a day of preschool graduation activities complete with awards, personalized gifts, and of course an official preschool diploma, all from the Andersonís Early Childhood Development catalog.



Kindergarten graduation ideas and supplies - Kindergarten graduation is a big milestone in a child's life. Celebrate this special moment with personalized kindergarten certificates of promotion. Their colorful, framable kindergarten graduation certificates are ready for you to personalize with each child's name - a keepsake sure to be treasured over the years. Choose a full cap and gown set or just a cap and tassel for each child to make their day extra special.



Discount preschool teacher supplies - Andersonís Early Childhood Development is more than just kindergarten and preschool graduation ideas. They carry the preschool supplies, treats and personalized school gear teachers, administrators and PTO's need all year long.



Great prices on the things kindergarten teachers need - From skill building charts to story journals, they have the products other kindergarten websites don't. And don't forget about reinforcement -- keep kids motivated with fun kindergarten certificates of improvement, achievement, mastery or attendance,



Early childhood educators everywhere trust Andersonís Early Childhood Development to know what they need as kindergarten and preschool teachers. Supplies for the classroom, kindergarten, Pre-K and preschool graduation ideas, and beautiful preschool and kindergarten awards - it's all in their catalog, just waiting to make this school year extra special.
---
You might also like these Babies - Children - Toys catalogs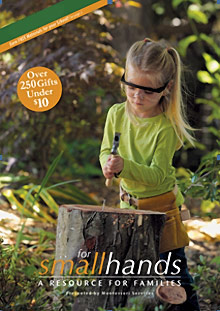 For Small Hands
Enjoy a wide assortment of cooperative games and activities from toys to cooperative games and more exciting early learning tools!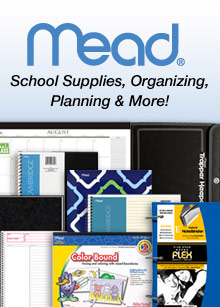 Mead ģ
Shop a wide selection of Mead office supplies, from notebooks to planners, organizers, binders, and more!
30% Off
---
Other great Andersonís Early Childhood Development departments:
Want to get your company listed?
Catalogs.com only features the top rated and most trusted stores & catalogs
'Tell it to Santa'
Like us for exclusive deals