Finish Line
The best athletic shoes and athletic apparel from the Finish Line store
The best running shoes and athletic shoes for men, women, children, athletes and beyond, from the Finish Line store online.
Special Offer from Finish Line:
Get Free Shipping on eligible items
Look for "Free Shipping" text on eligible items and the savings will be applied automatically during checkout on the Finish Line website.
(offer expires: 08-04-2014) Click to report savings error
Click below to go to Finish Line departments
What's Inside:
Men's Shoes - Cross the Finish Line without breaking a sweat with the best running shoes and athletic shoes online for men, women and kids. From track spikes to wrestling shoes, you'll find men's athletic styles for any style preference, size or sport, featuring an extensive collection of Jordan basketball shoes, football, baseball and soccer cleats, athletic shoes for running, walking, wrestling, skating, cross training, camping and hiking, toning shoes, as well as an everyday assortment of flip flops and sandals, casual sneakers and more best in-class footwear styles for men from the Finish Line store online.



Women's Shoes - Shop a daily-changing selection of women's athletic shoes and casual shoes that never sacrifice style for performance. You'll find a premium collection of sports shoes for women, including running shoes, training, toning, basketball and fitness shoes. Finish Line also carries a fashionable selection of women's boots and trail shoes, sandals, flip flops, slippers and more casual Finish Line shoes for women available in all of the latest styles and colors.



Kids' Shoes - Treat little feet to a collection of cool kicks for kids, with athletic shoes and casual styles for boys, girls, babies, teens, toddlers, and tots of all ages. They'll rock happy feet with boys' and girls' preschool and grade school shoes in athletic and/or casual styles, toddler and infant shoes and all of the latest cartoon themed sneakers. Use the Finish Line store's Shoe Finder feature to find the best children's athletic footwear, conveniently sorted by gender, size or brand.



Apparel - Accessorize your athletic shoes with the hottest styles in athletic apparel. Finish Line suits you up in the best running shoes as well as the best workout clothes, jackets, tanks and tees, pants, shorts, sweats and socks from the most coveted athletic brands today. Find athletic apparel, sportswear and fan gear for men, women and kids from brands like The North Face, Puma, Nike, Reebok, Adidas and more all-star names in the athletic industry.



Team Gear - The Finish Line store delivers the best selling athletic shoes for the entire family, as well as a collection of team apparel and accessories that will satisfy any die hard sports fan. Get suited up in apparel and gear that will help you cheer on your favorite pro sports and college teams in style. Shop by team for fleece sweats, jerseys and tees, hats and hoodies, shorts and more game day essentials showcasing your most beloved NFL, MLB, NHL. NBA, and NCAA college teams.



Accessories - Discover a collection of fun, fierce and functional athletic accessories that will take your Finish Line shoes and your workouts to the next level. Choose from shoelaces, insoles, liners and shoe care products, athletic socks, headbands and sweatbands, gym bags and backpacks. Browse Oakley and Ray Ban sunglasses, Polar watches, headphones and armbands, gloves, and an entire line of LIVESTRONG accessories that support the Lance Armstrong Foundation, a charity that works to unite, inspire and empower those affected by cancer.
No matter what sport you play, the Finish Line store online will prep you for maximum performance with the best running shoes and athletic shoes for men, women, kids, and athletes of all walks of life.
---
You might also like these Shoes & Footwear catalogs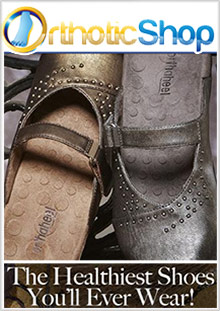 Orthotic Shop
Visit the Orthotic Shop for orthotic shoes, insoles and accessories for men, women and kids!
10% Off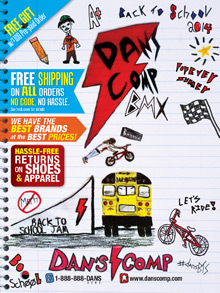 Dan's Comp
Try on cool skater logo clothes, shoes and backpacks from all of the leading skater brands
15% Off