Dan's Comp
BMX clothes, Skate Shoes, BMX shoes, and street gear at great prices - from Adidas to Vans
Get all your BMX clothes, BMX street wear and BMX apparel in one place at Dans' Comp......and Save! Check out the Holiday's best Black Friday and Online Cyber deals out there! New items added Daily so check often.
Special Offer from Dan's Comp:
Get 10% Off your next order.
Enter the promo code - 45MC - on Dan's Comp website during checkout and SAVE 10% on orders. Some product exclusions may apply. (Excludes Shipping, Sales Tax, Gift Certificates).
(offer expires: 02-01-2015) Click to report savings error
Click below to go to Dan's Comp departments
What's Inside:
Get Free Shipping and Free Return Shipping on all BMX Apparel, Skate shoes, BMX shoes all in one Place at Dan's Comp. Save Time, Save Money with stress free shopping at Dan's Comp!
BMX shoes and Skate shoes - Start your look from the ground up with the hottest brands in BMX shoes and Skate shoes, including DC, Etnies, Nike, Osiris, iPath and Vans, in multiple styles including high tops.



BMX t-shirts - Look great on your bike, board or just on the street with shirts featuring the Nike logo, Vans logo, Etnies logo or one of their other popular street, skater or BMX brands. Choose a Fox, Famous Stars, Dan's , DC, FIT, Shadow or Kink shirt - or one of dozens of other hot brands of BMX t-shirts from their catalog or website.



BMX Jeans or BMX Pants - Choose brands from Altamont to Volcom. Dan's offers multiple styles, skinny jeans, slim, straight to relaxed with brands like DC jeans, Dickies Pants, Fox Jeans, Matix jeans, Vans jeans and more. Check out the hundreds of styles available.



BMX hoodies - Dan's Comp has the Shadow Conspiracy, DC, Nike, Kink, Fox, Vans, Etnies, and the Nike hoodies you want. From a Fox Slapstick to the Matix Manifesto skater wear hoodie, they carry the best brands on the street.



BMX Hats - Keep your look going with BMX hats featuring the Vans logo, Fox, Orchid, Square One, or Quicksilver logo, or one of their other BMX or skater brands.



BMX Backpacks - Shop Danscomp for backpacks and bags in basic black, camo, military green or khaki from Adidas, Ogio, Nike, Etnies, DC and more.



Dan's Reward$ - The more you shop the more you save! Join for Free and Redemption is Easy! Go to the site and look for the Dan's Reward$ button for details!



Keep teen clothes shopping online simple…Dan's Comp has everything you need. From Adio shoes to Quicksilver logo t shirts, they have the lowest prices on the hottest names on the street.
Place your order by 5pm CST and your order ships that same day. And you'll receive a free gift on all pre-paid orders over $100. Feel comfortable with secure online shopping while taking advantage of the lowest prices. Dan's Comp guarantees satisfaction. Don't forget to sign up to receive their email for new product announcements and exclusive offers.
---
You might also like these Shoes & Footwear catalogs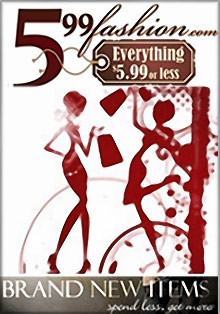 599 Fashion
Find chic, yet cheap clothes online for only $5.99 per piece, at 599 Fashion!
5.99% Off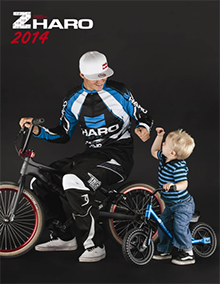 Haro Bikes
Enhance your bike with Haro Bike parts, frames, gear and accessories!

---
Other great Dan's Comp departments: