Catalogs.com Departments

News & Articles

Metal Zipper Pulls - Nature's Jewelry
Metal zipper pulls add novelty to any outfit
Express your hobbies or interests with metal zipper pulls that come in a wide variety of fun and whimsical designs. Whether you love sports, animals, art or more, you'll find a unique pull that will add some real flair to your outfit.


You believe in putting your personal stamp on everything you own. Metal zipper pulls are a great way to showcase your personality without saying a word! Zipper pulls feature objects like baseballs, roses, kitty cats, paw prints, motorcycles, dragons, fairies, butterflies, turtles, ladybugs, dolphins and much more!



Replace plain zipper pulls with these metal zipper pulls that are expressive and inventive! Make a statement and support a worthy cause with a pink ribbon pull.... read more



Shop for metal zipper pulls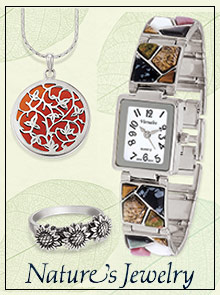 More About Metal Zipper Pulls - Nature's Jewelry:
Other great Nature's Jewelry departments:
Or choose other zipper pulls featuring checkered flags, bowling balls, cowboy boots, angel wings, horseshoes, lady's hats and chili peppers, among many other cool choices. Colorful and bright enameled pewter or pewter is sure to add just the right finishing touch to a jacket, shirt or handbag.

Nature's Jewelry offers a great selection of metal zipper pulls that will give every ensemble the perfect fashion touch!