Catalogs.com Departments

News & Articles

Indoor Tabletop Fountains - Quality Silk Plants
Find your Zen with indoor tabletop fountains
Bring the relaxing sounds of a babbling brook into your home with stylish indoor tabletop fountains. Indoor table fountains are the perfect way to add peace and tranquility to any room in your home.


From your bathroom to your dining room, indoor tabletop fountains are a unique way to add beauty to your house. With a wide selection of unique designs, all indoor tabletop fountains offered by Quality Silk Plants are made from high quality materials and are sure to add comfort and relaxation to every room they're in!


... read more


This catalog is currently out of stock.


Please search through our categories for another catalog.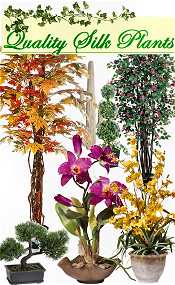 More About Indoor Tabletop Fountains - Quality Silk Plants:
Other great Quality Silk Plants departments:
Fall asleep to the soft sounds of a running stream! You'll get the relaxing sounds of nature whether you're on a farm or in the middle of the city. Indoor tabletop fountains are not only stylish, but functional conversation pieces that will keep your guests talking.
Are you looking for a unique way to add a special touch to your home? Are you tired of boring paintings and blah area rugs? Try an exceptional indoor tabletop fountain!
From modern styles to rustic colors and designs, you'll find a variety of beautiful indoor tabletop fountains in this amazing selection. Don't settle for low quality, high priced fountains. Find truly unique indoor tabletop fountains in this distinctive, affordable collection today!