Catalogs.com Departments

News & Articles

Outdoor Home Decor - Classic Hostess
A selection of beautiful accessories for your outdoor home decor
Now is the time to enhance the exterior grounds of your home with beautiful products for your outdoor home décor from Classic Hostess. Shop from an array of gorgeous accessories that meet all of your outdoor living needs.


Entertain outside and impress your guests with outdoor home décor that livens any home. Accent any patio or tabletop with decorative outdoor lighting fixtures to brighten your evenings even when the sun goes down.... read more


This catalog is currently out of stock.


Please search through our categories for another catalog.


- or -

Shop for outdoor home decor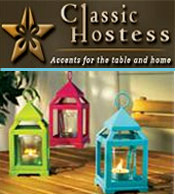 More About Outdoor Home Decor - Classic Hostess:
Other great Classic Hostess - DYNALOG ONLY departments:
Add a little greenery to your outdoor living décor with sturdy ceramic or porcelain planters that make the perfect centerpiece for your patio table. Put a smile on your face and enjoy the beauty of clusters of flowers, greenery and herbs that grow from your planters.
Enhance your outdoor landscaping needs with an assortment of outdoor home décor like ornate iron wall grilles, functional accent tables, gorgeous planters, and inviting lanterns that welcome you home with a warm glow.
Beautify your outdoor home décor with exterior accents for your garden and outside landscape. Enjoy the wonders of outdoor living with accessories to brighten any outdoor home décor.
Shop Classic Hostess for beautiful accessories for your outdoor home décor. Enjoy the great outdoors with beautify garden accessories that add life to your outdoor home décor.