Catalogs.com Departments

News & Articles

Dinner Party Accessories - Herrington Catalog
Dinner party accessories are perfect for entertaining
When you have the right dinner party accessories from Herrington, any meal will be a hit!


Make your guests feel warm and comfortable with delicious food and beverages. Dinner party accessories make sure hot food stays hot and cold wine stays cold! Cordless buffet servers keep food heated during parties, freeing up the hosts to entertain without worry, while beautifully decorated wine bottle chillers quickly chill fine wines -- in a matter of minutes! Serve wine in double-walled drinkware that prolongs the chill.... read more


This catalog is currently out of stock.


Please search through our categories for another catalog.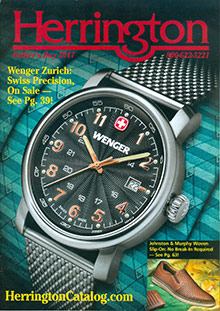 More About Dinner Party Accessories - Herrington Catalog:
Other great Herrington Catalog departments:
Guests can sip for hours and enjoy cool wine all night long.


Set the mood with camp candles that provide gentle illumination that makes everyone look fabulous. Fresh spicy scents add to the aroma, blending with the delicious smells of your meal. Blend margaritas with ease with a frozen concoction maker that will add a festive mood to your party. Dinner party accessories make your job as hostess easier, allowing you more time to mingle with your guests.
Choose the latest dinner party accessories and have a successful party, no matter when it is!