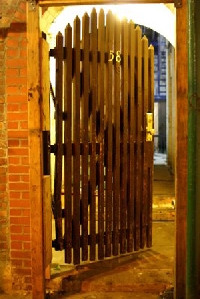 Here is a sampling of some cool New York City nightspots
Classic new york city can be found in many different aspects, depending on your preferences. Elegant bars, hotels and restaurants are a special niche in New York City and they are all endowed with their own particular colorful history, as are certain landmark structures and buildings, such as Grand Central and Penn Station. Ghosts linger in these silent testaments to a city?s glorious past. Come visit and pay homage to classic new york city.
What are some classic new york city locations?
Whether traveling along plush Fifth Avenue or along the darker pockets of the city both up and downtown, traces of classic new york city can be found everywhere. Here is a sampling of some key spots to visit when traveling to classic new york city.
~
 1- White Horse Tavern
Opened in 1880, this tavern at 567 Hudson Street is one of the few wood framed buildings remaining in New York City. Some of its more famous patrons include Jack Kerouac, Bob Dylan and Welsh poet, Dylan Thomas, who drank himself to death here in 1953.
2- Chumley's
 Located in the West Village, classic new york city doesn?t get any more interesting than the former speakeasy known as Chumley?s. Once popular with famous writers, including James Joyce, Jack Kerouac, and J.D. Salinger, their pictures now cover the walls. The expression, ?86ed?, meaning to be asked to leave the premises and not return, came from this bar, whose address is 86 Bedford Street. It is an unmarked bar, which serves affordable drinks, tasty bar food and even has a working fireplace.
3- Bemelmans Piano Bar
Named after Ludwig Bemelmans, who created the Madeline books and painted the bar's famous murals, Bemelmans Bar is classic new york city at its most elegant. Located in the Carlyle Hotel on East 76th and Madison Avenues, the black granite bar and gilded ceiling provide the perfect milieu for supping costly cocktails.
4- The Four Seasons
Representing the epitome of New York nightlife, The Four Seasons, which opened in 1959, is the only restaurant in Manhattan designated as an architectural landmark. Located in the heart of Manhattan at East 52nd Street, the square wooden bar is unique, as above it stands the bronze sculpture of Richard Lippold, a sculptor renowned for his geometric creations made from wire.
5- Pete's Tavern
Opened in 1864, Pete?s Tavern is the longest continually operating bar in New York City. Located in the Gramercy Park section at East 18th Street, Pete's Tavern remained open throughout Prohibition, disguised as a flower shop. In 1904, O. Henry wrote much of his short story, The Gift of the Magi in one of his favorite booths by the front doors. This restaurant is as much a part of classic new york city as gaslight was to the late 19th century.
6- The Oak Bar at The Plaza Hotel
Currently closed for renovation, this classic new york city drinking establishment has been open since 1907. Featured in the opening scenes of Hitchcock?s North by Northwest, the walls are adorned by impressionist murals by Everett Shinn, which depict scenes of the city.
As poet, Robert Frost, once said about the many miles he had to go before he could sleep, there are many places and structures that reflect the legacy of classic new york city. Bring your walking shoes, for there are as many hiding in the nooks and crannies of the city as there are on the main thoroughfares.
Come visit, for classic new york city awaits.