Lori's Golf Shoppe is the perfect stop for ladies with a liking for golf. It aims at ensuring that women feel comfortable and beautiful while doing what they love most.
If you are also looking for golf accessories or equipment like personalized ladies golf bags, apparel, quality clubs, or equipment this is the perfect place for you.
Not only does Lori's Golf Shoppe have unique gifts that are suitable for the holidays and the golf course, but it also has great gift options for your loved ones as well. Read on to learn about the perfect shopping list!
What can I buy at Lori's Golf Shoppe?
Lori's Golf Shoppe follows a unique approach and offers golf apparel and equipment for ladies. This makes it a one-stop solution for all the golf apparel needs for women who love playing golf. At Lori's Golf Shoppe, you can find everything from clubs and gloves to comfortable apparel. Not only this, if you like to pamper yourself, you can opt for a personalized accessory too.
So, whether you are planning for a special occasion or want to spoil yourself, the collection at Lori's Golf Shoppe will have what you need.
Golf Accessories
When you take something seriously, you want to give it the best. It is normal to desire the best golf accessories if you are a dedicated golfer. But, it can sometimes become difficult to find quality items without putting a dent in your wallet. At Lori's Golf Shoppe, you can get top-quality accessories, including golf gloves, balls, carts, and clubs at budget-friendly prices. It's perfect, whether you are a newbie or are an experienced player looking forward to giving yourself the luxury of playing with comfort and precision.
Golf Equipment
Although it is the strategy and practice that makes someone a pro at Golf, it is impossible to ace it without having the right equipment. Lori's Golf Shoppe understands this and offers high-quality equipment from trusted brands. Therefore, a visit to Lori's Golf Shoppe can be of great help if you want to up your game. Whether you want to buy a golf club or a ball, there are plenty of options for you to choose from. Not only this, but they also come with the assurance of quality. So, you can rely on them for those big hits.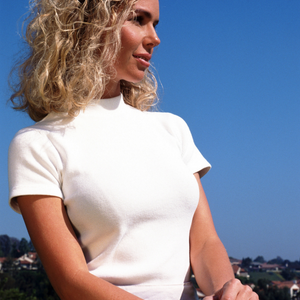 Golf Apparel
Golf is a game of luck, persistence, and concentration. However, it is hard to hit the right shot if you cannot focus because of uncomfortable clothes. That is why, if you take the game seriously, you should consider picking up golf apparel from Lori's Golf Shoppe. This sportswear is durable and comfortable so that you can focus on the game and give your best. Additionally, these are made of high-quality fabric. Therefore, you won't have to worry about wear and tear as you stretch to take a shot.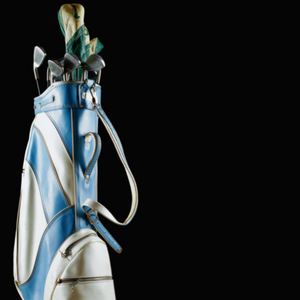 Personalized Ladies Golf Bags
It is impossible to visit the golf course without carrying a golf bag. So, if you love to play golf, visit Lori's Golf Shoppe and get a custom bag for yourself to flaunt around while you ace the game. Alternatively, if your dear ones are the ones who have an affinity for golf, you can surprise them with a golf bag inscribed with their name on it.
Golf Clubs
Though you need equipment for a successful game of golf, clubs are the most important part of the game. Lori's Golf Shoppe offers clubs from all the big brands. Moreover, since they are of top-notch quality, they are durable.
Gifts
Lori's Golf Shoppe will also solve the age-old dilemma of picking the perfect gift for your loved ones. That is why, if you know someone who loves playing golf, here is something that can brighten up their day.
You can go for some out-of-the-box ideas like customized bags or golf clubs or equipment from some big brands. With Lori's Golf Shoppe, you get a chance to give something unique to your loved ones – gift them beautiful apparel that is also comfortable to wear, and seeing them rock every game can really be a source of joy.
So, if you love golf or if your loved ones have an affinity for it, a visit to Lori's Golf Shoppe is worthwhile.