Timepieces International
Luxury timepieces and the finest women's and men's watches
Using the finest materials finished to the highest standards, Timepieces International has developed a vast range of watches and accessories that always provide a purposeful, visual statement. With mens luxury watches and women's wrist watches and jewelry, it's high time to treat yourself to a timepiece from Timepiece International.
What's Inside:
Luxury timepieces - Once upon a time in a catalog not too far away, there existed lovely timepieces for ladies and distinguished men's wrist watches that were all offered at amazingly low prices. From casual to intricate styles crafted by the world's most prominent watch designers, when you wear a luxury timepiece from Timepieces Int'l on your wrist, you'll be telling time happily ever after.



Mens luxury watches - From a high quality Swiss quartz chronograph watch to a precision luxury hand-wound Skeleton watch, you'll find men's designer watches from the hottest designers to watch including Daniel Steiger, Klaus Kobec, Zeitner and more men's wrist watches that combine style with function, effortlessly.



Women's luxury watches - Find the perfect women's dresswatch that combines meticulous craftsmanship with elegant high fashion styling. Whether you need to make good time at a business lunch or have the time of your life during an evening out, choose from stainless steel watches, 18k gold plated watches or luxury timepieces featuring sparkling diamonds on the dial!



Timepiece jewelry and accessories - If you want to accessorize your watches with even more luxury bling, Timepieces International offers a dazzling collection of stylish rings, pendants, earrings and bracelets for her as well as handsome luxury timepiece cufflinks and mens luxury watches for him, and more!
Every gorgeous luxury timepiece from Timepieces International is available at an astonishingly low price, with most women's and men's wrist watches featured at prices less than a quarter of the recommended cost! If you need to buy some time, make sure you do it with Timepieces International.
---
You might also like these Gifts & Collectibles catalogs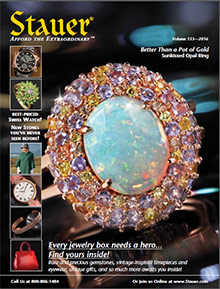 Stauer
Find luxury jewelry and distinctive watches at the Stauer jewelry store online
20% Off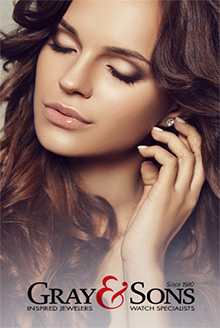 Gray & Sons Finest Jewelry and Watches
Distinctive Gray and Sons watches and jewelry for the discerning buyer
Free Shipping