Paula Young
Beautiful, effortless, and affordable hairstyles from Paula Young wigs
Shop the latest women's wig styles, colors, collections and brands from America's choice for beautiful hair.
Click below to go to Paula Young departments
What's Inside:
Paula Young Wigs & Hairpieces - Save the time and money you'd spend at expensive hair salons with endless options for beautiful hair you can achieve at home. Say goodbye to constant upkeep and hello to flawless hairstyles, with an alluring selection of wigs, hairpieces and extensions that range from classic styles to contemporary looks in every length and color. Find your perfect hue and texture with blonde and brunette wigs, wavy and straight, synthetic and human hair wig styles in every size. Choose by fiber, color, length, construction or brand, with styles from Jaclyn Smith, Gabor, Paula Young wigs, Revlon, and more.



Beauty & Upkeep - America's most trusted source for premium wigs is also your source for high-quality beauty essentials for your hair, nails and face. Keep your hairpieces looking fresh and new with a variety of hairpiece care products and accessories as well as natural hair care products, age defying skin creams, eye treatments and nail repair solutions that will keep your hands and face looking healthy, vibrant, and more youthful than ever.



Hair Loss - Besides featuring gorgeous hairstyles for women who want to change up their everyday 'do, Paula Young also has a mission - a mission to help women who are experiencing medical hair loss regain their femininity, their style, and their self-confidence. You'll find a beautiful and comfortable selection of low cost synthetic wigs and hairpieces that are elegant, lightweight and designed to help women reclaim their former crowing glory. You'll also find a helpful section of hair loss information and resources that will help see you through any difficult hair loss transition.



Apparel & Accessories - Their fashion experts know that great style doesn't end with tantalizing tresses. Top off your look with fashionable women's apparel and accessories that will help you master your style from head to toe. From everyday dresses and breezy blouses to formal women's suits, sandals and slingbacks, you'll find casual staples as well as special occasion suiting, hats, and footwear to pair with any hairstyle and any ensemble.
For over 30 years, Paula Young has served as the world's leading retailer of wigs, hairpieces and fashion add-ons, providing high-quality hair solutions to women of all ages. Discover the best styles and shades with options that are chic and affordable, featuring salon quality cuts at a fraction of normal salon prices.
---
You might also like these Beauty & Cosmetics catalogs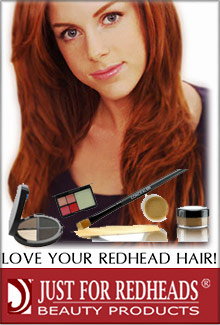 Just For Redheads
Complement your skin tone with the right makeup colors for redheads, haircare supplies and more
Free Shipping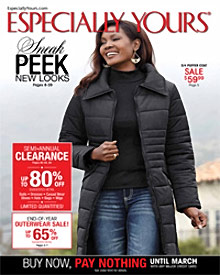 Especially Yours
Find a wide variety of fashionable wigs for African American women, in all the latest styles!