Vintage Jeeps - Four Wheel Drive Hardware
Vintage Jeep replacement parts & accessories for 1941 to 1975 Jeeps
They were built to last. And they started a revolution in hard working vehicles. That's why vintage Willys Jeeps deserve the best in Jeep replacement parts when it's time for repairs or restoration. Vintage Jeeps - 4 Wheel Drive understands people who love their vintage and Willys Jeeps. That's why they've gathered the finest collection of vintage Jeep parts and Jeep replacement parts in their extensive Vintage Jeep parts catalog. And then they priced it all so customers could afford to keep their vintage Jeeps on the road for years to come.
Special Offer from Vintage Jeeps:
Get Free Shipping
The Free Shipping will be applied automatically at checkout on the Vintage Jeep website.
(offer expires: 12-01-2015) Click to report savings error
What's Inside:
Engine, transmission, or exhaust repairs are no problem when you look through their extensive inventory of Jeep transmissions, engine components, Jeep shifters, and other Jeep Willys parts and accessories. Body restoration is easier, too, thanks to their pages of Jeep hardtops, doors, fenders, and more.
To keep your Willys Jeep in top form, or to restore one from the ground up, trust Vintage Jeeps - 4 Wheel Drive for everything from quality Jeep transmissions to reproduction old jeep parts. If it's Willys Jeeps parts you need, 4 Wheel will have it!
---
You might also like these Cars, Trucks, Cycles & RVs catalogs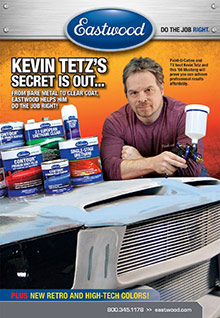 Eastwood
Shop Eastwood auto supply, for all of the tools and products you need for your auto body repair or restoration!
Free Shipping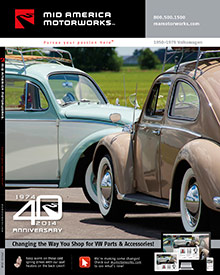 Air-Cooled VW Parts - Mid America Motorworks
Shop for the best selection of classic VW parts for your car from Mid America Motorworks