Stauer
Stauer jewelry, watches and luxury accessories from the Stauer catalog
The Stauer jewelry and watch catalog spoils you with exquisite jewelry & watches, as well as other smart luxuries featured at surprising prices.
Special Offer from Stauer:
Get 20% off orders of $100 or more
Enter the keycode - CAT20OFF - at checkout on the Stauer website.
(offer expires: 02-08-2016) Click to report savings error
Click below to go to Stauer departments
What's Inside:
Stauer Jewelry - The Stauer jewelry collection is filled with priceless gems that sparkle with enough everlasting beauty and charm to become treasured family heirlooms for years to come. Find yourself immersed with diamond rings, pendants, earrings, pearl jewelry watches and precious stones that are simply stunning and breathtaking, as well as men's jewelry pieces from handsome rings to elegant cuff links, all featured in the Stauer watch and jewelry catalog.


Stauer Watches - Discover a collection of exceptional men's and women's watches, from vintage watches that exude classic charm to contemporary watches that will never go out of style. Browse Multi-function and Chronograph watches, Quartz and Classical Manual wind designs for him or diamond crusted and stylish ceramic Stauer watches for her. Stauer also keeps you in time with choice watch accessories including winders, cases, and elegant Stauer watch bands that will give new life to watches that are already timeless.


Eyewear, handbags & leather goods - Treat yourself to Stauer jewelry and watches, as well as premium eyewear from Eagle Eyes® and more luxurious accessories. Try on sleek sunglasses including casual sports glasses, driving glasses, reading glasses, fit-ons and clip-ons that will keep you looking fashionable without sacrificing your vision while out in the bright sunlight. You'll also find an upscale selection of handbags, leather wallets and money clips that are functional, ageless and chic.



Home Accessories - Enjoy accessories for the home that are just as exquisite as every piece from the Stauer watch and jewelry collection. Choose a Stauer jewelry armoire that serves as a handsome furnishing while housing all of your most treasured timepieces and jewelry, or Swiss Diamond cookware that transforms the world's hardest and most precious stone into the world's finest cooking surface. Add a touch of museum worthy magnificence to your walls with fine art reproductions of famous paintings by Van Gogh, Degas and other world-famous artists.
From jewelry and watches that will live on in your family for decades to rare coins, collectibles and fine art, the Stauer collection brings you a world of luxury with treasures and trinkets that will be cherished from here to eternity.
---
You might also like these Jewelry catalogs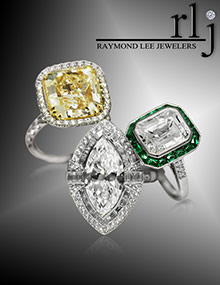 Raymond Lee Jewelers
Buy vintage jewelry or sell your own jewelry from Raymond Lee Jewelers online!
Free Shipping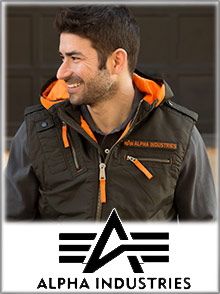 Alpha Industries
Alpha Industries features military style clothing for men and women, including authentic flight jackets, outerwear, accessories and more!