Catalogs.com Departments

News & Articles

Brakes and Pads - Dallas Mustang
Stay safe with new brakes and pads for your Mustang
Are you the proud owner of America's leading muscle car? Do you need replacement brakes and pads for your beloved vehicle? Dallas Mustang offers a wide variety of fluids, brakes and pads for your vehicle that are sure to keep your vehicle safe and ready for the open road.


Whether you're in need of brake fluids or new pads, you're sure to find the parts and accessories you need to keep your car running like new! Keep your Mustang looking and driving as if she's brand new with tools from this wide selection of parts and accessories including high quality brakes and pads.... read more


This catalog is currently out of stock.


Please search through our categories for another catalog.


- or -

Shop for brakes and pads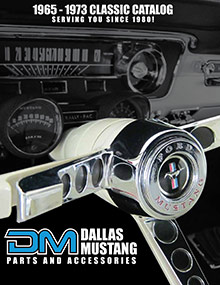 More About Brakes and Pads - Dallas Mustang:
Other great Dallas Mustang departments:
If you're tired of going from one generic auto shop to the other looking for brakes and pads for your Mustang, you're certain to find what you're looking for with Dallas Mustang. Since they offer only specialized Mustang products, you won't have to go digging for the specific brakes and pads you need.
If you're tired of running around town looking for Mustang brakes and pads, you've come to the right place! This awesome site offers absolutely nothing but Mustang parts, accessories and paints. This awesome selection allows you to find exactly what you need in no time at all!