Catalogs.com Departments

News & Articles

Vehicle Audio Systems - Dallas Mustang
Vehicle audio systems for Mustangs keep you jamming
Are you in the market for vehicle audio systems for your Mustang? Dallas Mustang has all the parts you need to create your rolling boom box! From subwoofers to radios and CD changers, you'll find everything you need in this wide selection of vehicle audio systems.


Browse a number of car sound system components that are designed specifically for your great American muscle car. Whether you want the whole neighborhood to hear your coming or you just want something that will get you through rush hour traffic, you're certain to find the car sound system that is right for you.


... read more


This catalog is currently out of stock.


Please search through our categories for another catalog.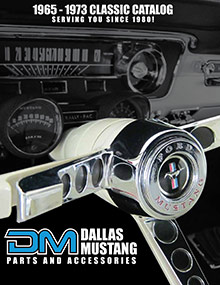 More About Vehicle Audio Systems - Dallas Mustang:
Other great Dallas Mustang departments:
Don't worry about running around town from auto shop to auto shop, searching for the right vehicle audio systems and parts! With a large collection of audio components to choose from, you'll find everything you need on this easy to use, convenient website.
Whether you're looking to add onto your current system or would like to replace your old one, vehicle audio systems from the professionals at Dallas Mustang are perfect for your car! Stop settling for expensive imitators who offer half the selection at double the price! Find affordable, high quality vehicle audio systems that are sure to keep your head nodding and your pockets full.