Catalogs.com Departments

News & Articles

Best Selling Fiction – The Literary Guild ®
Read best selling fiction and see what others are enjoying
Bring back the joy in reading. Best selling fiction has a way to rekindle your love for books as you delve into good literature. Enjoy titles that millions of people have considered best sellers.


No matter your interests, there is a bestsellers list in almost any genre. Check out best sellers list if you have been away from reading in a while.... read more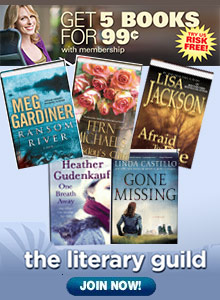 More About Best Selling Fiction – The Literary Guild ® :
Other great The Literary Guild® departments:
You may be suprised to find bestseller lists in subject matter that you didn't even know you were interested in.


If you're looking for best selling fiction that will create an avid reader out of your young adult, then sink your teeth into one of the many bestselling teen novels. These books are usually sold in a series and are a favorite on the bestsellers list.
Every week you can enjoy new best selling fiction from your favorite authors. Just be sure to check the bestsellers list and read them all if you'd like. Bestsellers lists are also a great place to go to get ideas for your bookclub as they usually include titles of general interest that everyone will enjoy.
Bestsellers are usually easy to read as well making them perfect for a quick vacation or a day at the beach. Just pack your favorite best selling fiction novel and relax.
Enjoy reading best selling fiction written by authors of intrigue, mystery, drama and love. You are sure to find a best seller that's perfect for you.