Catalogs.com Departments

News & Articles

Historical Romantic Fiction - Dorchester Publishing
Historical romantic fiction is perfect for the romance novel lover.
Love a sweeping epic where the hero sweeps the heroine off her feet and they ride into the sunset together? Then get ready for historical romantic fiction sure to take your breath away.


Larger than life characters - One of the main ingredients to historical romantic fiction is a star couple. Read about men and women who come together in times of tragedy and war to forge a true love that stands the test of time.... read more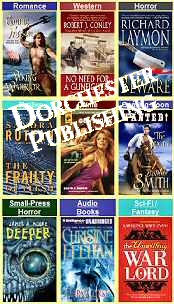 More About Historical Romantic Fiction - Dorchester Publishing:
Other great Dorchester Publishing departments:
Great tales from famed authors - Connie Mason, Sandra Hill and Melanie Jackson are just a few of the brilliant authors who bring these fictional brawny men and wily heroines together. You'll laugh, you'll cry, you'll enjoy every minute that you spend with these unforgettable characters.
Love stories you'll love - Get lost in eras where men and women were expected to follow society's rules, but they broke them by falling in love. Historical romantic fiction will take you to places that are lush, sweeping and dramatic, perfect for whiling away the hours.
If you like romance, you'll love the tales of historical romantic fiction Dorchester Publishing brings you, time and time again.