Catalogs.com Departments

News & Articles

Popular Childrens Books – The Literary Guild®
Popular childrens books hold a special place in our hearts
Popular childrens books open the doors to a world of dragons and castles, giants and talking animals, brilliant heroines and valiant heroes. In addition to make-believe, children's books shed light to interesting facts and tid-bits about real-life.


Read popular childrens bookswith your children and experience the joy that you felt years ago, today.... read more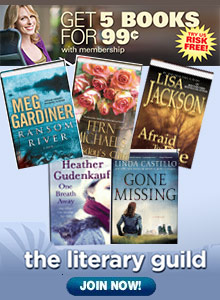 More About Popular Childrens Books – The Literary Guild®:
Other great The Literary Guild® departments:
Characters come to life in book series that entice young readers to turn from page to page until the very end. Enjoy memorable characters in popular childrens books and bring back the excitement in reading.
Popular childrens books are suitable for children of all ages. Board books and picture books are perfect for busy toddlers; chapter books help to build confidence in early readers; and older children will immerse themselves in novels for young adults.
If your child enjoys the pace and rhythm of a poem, then a book of poetry by a famous poet is the ideal gift. Kids of all ages will marvel at unusual creatures and will enjoy reading poetic verses that make up memorable collections of poetry.
Ignite your child's passion in reading with popular childrens books. When a child opens a book, he holds the key to unlock a world of imagination, excitement and fun.