Catalogs.com Departments

News & Articles

Spy Fiction Books - Dorchester Publishing
Spy fiction books for anyone who loves spy thrillers
For readers who love a good thrill with an international twist thrown in, spy fiction books are the perfect way to spend the day.


Excitement at every turn - So you don't live the adventurous life of a jet-setting spy, but that doesn't stop you from reading about it. Fall into a world of intrigue, betrayal and espionage at every turn with spy fiction books sure to keep you guessing.... read more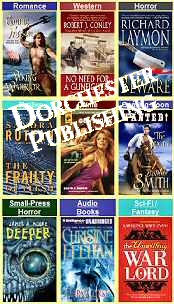 More About Spy Fiction Books - Dorchester Publishing:
Other great Dorchester Publishing departments:
Glamorous and gritty - A spy's life isn't easy. After all, he has to keep his eyes and ears open every minute of the day. He's often on the run from hired killers and dangerous women. It's not all glamour and each page of these spy fiction books brings you closer to realizing just how treacherous the characters' lives can be.
Unforgettable stories - Authors like Jack King and Andrew Peterson weave fantastic tales, immersing you in stories so thrilling and exciting, you'll find yourself not wanting the books to end. Heart-racing tales pound with the exhilaration of international espionage to fantastic conclusions.
Dorchester Publishing brings you some of the best spy fiction books that you'll reach for anytime you're up for adventure and intrigue!