Catalogs.com Departments

News & Articles

Designer Plush Toys - Anne Geddes
Designer plush toys that are irresistible to kids of all ages
Wonderful, whimsical and oh-so irresistible, designer plush toys from famed photographer and renowned designer Anne Geddes make the gentlest of furry friends for the little ones in your life.


Designer plush toys are truly irresistible -- you won't want to let go of the most huggable baby bunnies, baby bears (including the African American bear), kittens and tigers, bumble bees and ladybugs, sprites that delight -- and more.... read more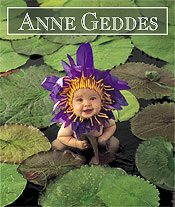 More About Designer Plush Toys - Anne Geddes:
Other great Anne Geddes departments:
Get 'em while they last: The Limited Edition Kitten Plush Toy -- personally signed by the designer, it's a purrrectly wonderful collector's item. Only 150 Limited Edition Plush Kittens have been released!
Oh baby, one look at these designer plush toys and you can't help but indulge your inner child -- they make the cutest of bed buddies for little and big kids alike.
Fairytale moments and sweet dreams are made with the helping hand of this one-of-a-kind artist -- whose baby-soft, wonderful touch extends well beyond her designer plush toys to warm and cozy baby clothes (including onesies, playsuits, jackets, hats, booties, bibs, snuggle sacks and more); trendsetting looks for tots (like Fairy and Daffodil dresses); and Top Top toddler shoes that match perfectly with toddler and newborn baby apparel.
Want to make moms-to-be feel even more comfortable? -- check out this best-selling designer's maternity line! It's chic, comfortable and above all…PLUSH.