Catalogs.com Departments

News & Articles

Posh Baby Gifts - Anne Geddes
Posh baby gifts with a wonderfully artistic touch
Fans of Anne Geddes -- one of the world's most acclaimed photographers -- appreciate her amazing gift for capturing the beauty of babies and children, in particular. A true artist by nature, her talents extend to a collection of posh baby gifts, available exclusively online.


It's so easy to find perfectly posh baby gifts for new arrivals, baby showers, baby christenings and baby birthdays at Anne Geddes Online Gift Shop -- where there's a wonderful assortment of gifts for moms and babies, inspired by this artist's beautiful imagery and love of children.... read more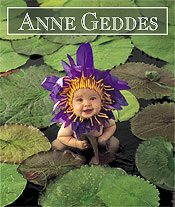 More About Posh Baby Gifts - Anne Geddes:
Other great Anne Geddes departments:
Posh baby gifts include Epicuren® -- the first baby skincare line designed to support the development and immune functions of baby skin using 100% natural ingredients. Epicuren baby products are infused with Episencial™ aromatherapy oil blends that promote bonding, awaken the senses and nurture the soul.
Can't decide which posh baby gifts mom could want? -- let her decide with an Electronic Gift Certificate, which she can conveniently redeem online.
Not set on what to get? Check out great gift sets online -- posh baby gift bestsellers include the baby bunny suit, hat and booties set; the ultra-plush baby blanket set; the baby bear plush toy collection…and that's just for starters!
Get 'em while they last: The Limited Edition Kitten Plush Toy -- personally signed by the designer, it's a purrrectly wonderful collector's item that won't last long (only 150 Limited Edition Plush Kittens released)!
Give moms-to-be the gift of style and comfort -- shop the artist's maternity line that's chic, comfortable...and POSH.