Catalogs.com Departments

News & Articles

Bamboo Cotton Bathrobe - Herrington Catalog
A bamboo cotton bathrobe is the ultimate in luxurious comfort
Why settle for plain old robes when you deserve a luxuriously comfortable bamboo cotton bathrobe? You'll never go back to regular robes again once you've experienced something this plush.


Bamboo is quickly becoming a luxury fiber and when you slip into a bamboo cotton bathrobe, you'll see why. Egyptian cotton combined with bamboo fibers make this robe an undeniable treat, after your bath, spa treatment or anytime you want to wear something velvety smooth against your skin.... read more


This catalog is currently out of stock.


Please search through our categories for another catalog.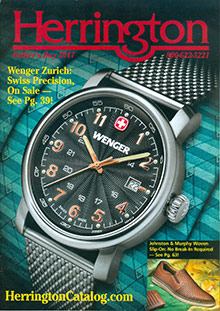 More About Bamboo Cotton Bathrobe - Herrington Catalog:
Other great Herrington Catalog departments:
Choose from soft colors like mocha, beach sand, aqua or swan white, which will complement any bathroom decor.


The bamboo/cotton combination is more absorbent than cotton alone and anti-microbial material means that your bathrobe remains fresher longer. With its one size fits all standard sizing, this is great for men and women who crave comfort after busy workdays. A bamboo cotton bathrobe is a wonderful treat after a relaxing hot bath and is perfect for gift-giving, even if the recipient is you!
Herrington has luxury goods for people who love the latest in everything from gadgets to apparel. Isn't it time you indulged yourself with the silky softness of a bamboo cotton bathrobe?