Catalogs.com Departments

News & Articles

Cassandra Stone Prom Dresses - LaMonir
Cassandra Stone prom dresses will turn any girl into a princess
Every girl wants to feel her most beautiful on prom night, so get ready to find the dress of your dreams at LaMonir! Cassandra Stone prom dresses are sure to meet your needs. Different in design, color and style to fit any style personality, these prom dresses are for the trendy and sophisticated girl who knows exactly what she wants!


A variety of Cassandra Stone prom dresses - Whatever your personal style, you'll find a prom dress by Cassandra Stone that defines you perfectly.... read more


This catalog is currently out of stock.


Please search through our categories for another catalog.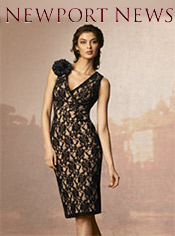 More About Cassandra Stone Prom Dresses - LaMonir:
Other great Newport News Dress Boutique departments:
Long, short, exotic, classic, elegant or ethereal -- these gowns celebrate girls of all kinds. You'll also find plus sizes for full figured teens who want beautiful, flattering dresses that will help make their prom night a magical evening.


Trendy and hot - If you're always on the cutting edge of fashion, you'll love these Cassandra Stone prom dresses. Do you love bold and dramatic designs or are you a classic beauty? No matter what style of dress you're looking for, you'll find the one that suits you right here. Your prom night is sure to be an unforgettable event when you show up in such a fabulous dress!
Dance the night away - Dance, party and have a great time at your prom. Cassandra Stone prom dresses are made for fun! You'll never want the night to end. Get ready to have the best night ever and it all starts with the perfect dress. Find your dream gown, complement it with the right accessories and you're all set for a night of unforgettable fun. These lovely and elegant dresses are just right for prom-bound girls who want to look and feel beautiful for such a special occasion.
When you want the best in prom wear, shop Cassandra Stone. Girls everywhere will love these designs, whether they're beauty queens, princesses or true individuals! When prom night rolls around, you'll be ready and radiant in a one-of-a-kind dress that's sure to make them do a double take.