Fashion Casual Shirts - Soft Surroundings
Fashion casual shirts are comfortable and stylish
Women who value comfort as well as style will appreciate the fashion casual shirts from Soft Surroundings.


Being comfortable is important to you, but so is looking good. You can have both with fashion casual shirts that range from simple chic to patterned elegance. You can wear these casual tops year-round and pair them with shorts, skirts, jeans and slacks.... read more



Shop for fashion casual shirts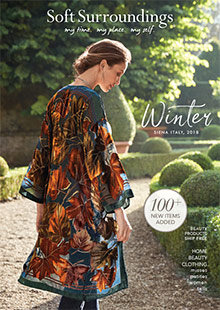 More About Fashion Casual Shirts - Soft Surroundings:
Other great Soft Surroundings departments:
They provide the comfort you desire with a tailored edge that keeps your entire look polished.


You'll find every type of top here, including camisoles, tunics, tank tops, big shirts perfect for layering, crisp button down shirts and comfy pullovers. The softest materials are used in these fashion casual shirts, so slipping into them every day is a pleasure. Cover yourself in silk, velvet, cottons and linens and outfit yourself from spring until winter in some of the most stylish tops around.
Women who love to dress well, but remain comfortable in their skin, will find a huge selection of beautiful fashion casual shirts to add to their wardrobe.