Catalogs.com Departments

News & Articles

Tony Bowls Collection - LaMonir
The Tony Bowls collection is perfect for any special occasion
Are you looking for the latest in special occasion designs for a prom, beauty pageant, holiday party or wedding party? Then choose from the Tony Bowls collection at LaMonir and you'll be ready for that special event with ease. From sequins to crystals to intricate beading, the dresses you'll find in this collection are sure to please.


The Tony Bowls collection is for every woman - Short or long, you'll find the perfect dress for you from Tony Bowls.... read more


This catalog is currently out of stock.


Please search through our categories for another catalog.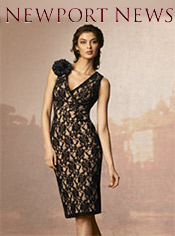 More About Tony Bowls Collection - LaMonir:
Other great Newport News Dress Boutique departments:
Whether you need a semi-formal or formal option, choose from this varied selection of the most beautiful gowns you'll find anywhere. In colors that are designed to flatter and complement, you have your choice of simple and chic or bold and dramatic. Whatever your personal style, the Tony Bowls collection has just the dress to bring out your best!


Intricate and exquisite - Little details matter and no one knows that better than the Tony Bowls collection. Full of small but powerful details that really make the dress, you'll be amazed at the intricacy in every design. For women who want the attention that a Tony Bowls dress is sure to bring, you won't be disappointed when you slip into one of these unique dresses! No matter what special occasion you attend, you'll be the stylish center of attention.
For various occasions - For proms, weddings, holiday parties and much more, you'll find the dress for you to fit the event. You're sure to look your most stunning when you wear a dress from this gorgeous collection. Floaty and dreamy or long and slender, these dresses will make any woman feel like a goddess.
Tony Bowls knows how to outfit the feminine figure, so no matter which style of dress you select, you'll look dazzling in it. With enough options to suit every different personality and body type, this is truly a collection for every woman. Get dressed in a stunning number from this line for your next special occasion and you're sure to be a knockout!