Catalogs.com Departments

News & Articles

Kids Scrapbooking Supplies - Current
Kids scrapbooking supplies unleash their creativity
Keep the little ones busy with kids scrapbooking supplies they can use to create memorable scrapbooks they'll want to share with friends and family.


Children are naturally creative and can take to crafts in a big way. Provide them with their own kids scrapbooking supplies and let them unleash their artistic sides! Specially designed scissors are perfect for smaller hands and feature fun colors, patterns and even wild animal shapes.... read more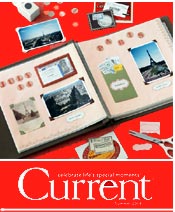 More About Kids Scrapbooking Supplies - Current:
For the sporty child, choose scrapbook themes in volleyball, softball or gymnastics varieties.


Kids scrapbooking supplies should be vibrant, colorful and fun! This is exactly what you'll find here in glitter glue pens, stamp pads and princess ribbon packs. And don't forget the stickers! Jelly stickers, rhinestone stickers, huge sticker value packs and even sticker makers are all available so that creative kids can put their unique mark all over their special scrapbooks.
Kids scrapbooking supplies from Current allows children to explore endless possibilities in creativity and imagination, letting them make one-of-a-kind creations that they'll be proud to show!