Catalogs.com Departments

News & Articles

Key Ring Lanyards - Anderson's Middle Zone
Key ring lanyards are perfect for students
Key ring lanyards are a great way for busy students to keep I.D. badges, house keys and other important items. Available in a huge choice of colors and styles, they're sure to find the perfect one for them.


Need an idea for the school spirit shop? Key ring lanyards are a wonderful addition, especially when customized with school colors or mascot paw prints.... read more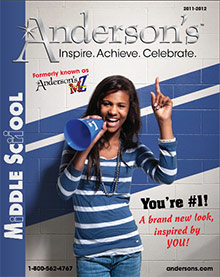 More About Key Ring Lanyards - Anderson's Middle Zone:
Other great Andersonís Middle School departments:
You can select from red, blue, white, transparent, bling, sports ball and super colors. Great for fundraisers or drumming up class spirit, these cool accessories are also helpful in teaching students to keep track of their own things.


Teachers and parents alike will love the usefulness of key ring lanyards. Kids can keep track of keys and badges while sporting the latest colors and styles. Satin and cotton are just two of the materials available and there are designs that will satisfy boys as well as girls. These key ring lanyards aren't just for students -- they're also great for teachers and educators who want to express sayings such as "kids are my business" or "hand in hand."
Anderson's Middle Zone has an incredible selection of lanyards which will work for any school and any student.