Catalogs.com Departments

News & Articles

School ID Holder - It's Elementary
A school ID holder helps kids stay organized
A school ID holder is an easy way for children and teachers to keep track of important identification material, making schools safer and more efficient.


With a greater emphasis placed on school safety, a school ID holder is a smart solution for anyone required to wear identification around educational institutions. You choose the style of ID holder, whether it's a simple badge, clip or pin.... read more


This catalog is currently out of stock.


Please search through our categories for another catalog.


- or -

Shop for school id holder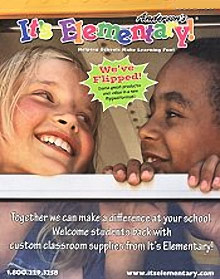 More About School ID Holder - It's Elementary:
Other great Andersonís Elementary School departments:
Just slip your identification inside and the clear plastic cover keeps it protected.


Neck straps are easy for students to wear, making it simple for them to keep up with a school ID holder. These fun lanyards come in a variety of colors and styles, including slider, beaded or with accessories attached like hearts, stars, fish and much more. These cool ID holders can coordinate with a school mascot or particular club. Kids will love wearing these colorful styles, so keeping up with IDs will be a cinch!
Now students, teachers and staff can be identified quickly and easily with a school ID holder perfectly suited for anyone's unique role.