Catalogs.com Departments

News & Articles

Gift Ideas for Baby - Personal Creations
Gift ideas for baby are a great way to welcome newborns
Welcoming a new baby is a touching and fun time for everyone involved, from the parents, grandparents, godparents, friends and family. If you're looking for gift ideas for baby, you'll find a huge selection of thoughtful and sweet ideas at Personal Creations, which you can personalize to make truly special.


Great gift ideas for baby - You'll find a variety of baby gifts, including pewter birth plate, alphabet quilt, lamb blankies, picture frames, wooden crosses, baby block, baby long johns, infant romper sports jersey, cotton baby blankets, sterling silver girl's bangle bracelet, rag dolls, teddy bears, teddy bear photo album, name meaning prints, ruffled diaper cover, pewter baby cup, bibs, baby cups, afghans, personalized DVDs and much more!



For babies and new parents - While some of these gift ideas for baby are made for little hands, others will be cherished keepsakes that parents can put away until baby is older.... read more


This catalog is currently out of stock.


Please search through our categories for another catalog.


- or -

Shop for gift ideas for baby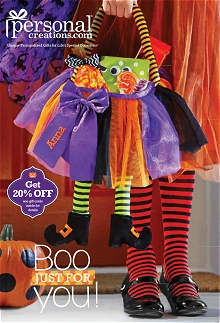 More About Gift Ideas for Baby - Personal Creations:
Other great Personal Creations departments:
Soft and cuddly blankets are perfect for newborns, while new moms and dads will love adding photos to picture frames and albums. Photo albums full of pictures also make wonderful gifts for proud grandparents.


Personalize gifts to make them unique - Add baby's name to these baby gifts and you have a one-of-a-kind present that will be loved. Customize your gift ideas with a name and it's even more special. You can add personalization to anything, whether it's clothing, blankets, frames, albums, prints, plates and more! These gifts are great for baby showers, welcome home parties, baptisms and christenings.
For anyone who needs gift ideas for baby, you're sure to find so many here that it may be hard to pick just one! Welcome a new baby with a personalized gift and it will be cherished and loved by baby and parents alike, for years to come.