Catalogs.com Departments

News & Articles

Unique Coaches Gifts - Personal Creations
Unique coaches gifts celebrate your favorite coach
Show your coach just how much he means to you with unique coaches gifts that celebrate all of the hard work and dedication that many coaches provide. If you've ever been inspired or motivated by a great coach, then say "thank you" with a gift that shows it.


A variety of unique coaches gifts - No matter the sport or activity, you'll find the perfect coach gift right here, including glass mugs, t-shirts, beveled glass nameplates, coach t-shirt, message signs, crystal sports balls, stoneware mugs, embroidered men's caps, travel mugs, photo tote bags, sports window decals, sweatshirts, coach sweatshirt, football rocks sweatshirt, sports note cards and more! These incredible gifts are perfect for male or female coaches.... read more


This catalog is currently out of stock.


Please search through our categories for another catalog.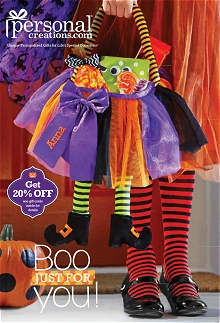 More About Unique Coaches Gifts - Personal Creations:
Other great Personal Creations departments:
Great for team gifts - At the end of the season, the entire team can pitch in and get a gift together. These are perfect for presenting at end-of-the-season parties or get-togethers. Coaches are sure to be touched by your thoughtfulness. It doesn't matter whether she coached soccer, tennis, baseball, football, track, wrestling or basketball -- these unique coaches gifts work for all coaches.
Personalize it to make it even more special - Personal Creations can customize your unique coaches gifts with your coach's name to make this present truly one-of-a-kind. Photo tote bags can be decorated with a team photo or a cap can be customized with the coach's name. Get creative and personalize a gift so that it's special and unique to your special coach.
From one or from all, a gift for a coach is a wonderful way to thank him for all of his hard work, motivating talk and inspiration all season long, no matter the sport. From little league all the way to the big leagues, these gifts show your appreciation in a thoughtful way.