Catalogs.com Departments

News & Articles

Massage Therapist Accessories - Massage & Therapy
Massage therapist accessories are great for relaxing massages
The right massage therapist accessories make treatments comfortable and relaxing for anyone. Even therapists will appreciate the range of supplies designed to make their jobs easier.


Need massage therapist accessories for in-home or spa treatments? Massage & Therapy has a wide range of supplies, for patients and their therapists. Single and double oil and lotion holsters make it a breeze to reach for these essential massaging tools -- just clip these convenient accessories right on you and have what you need at your fingertips.... read more


Shop for massage therapist accessories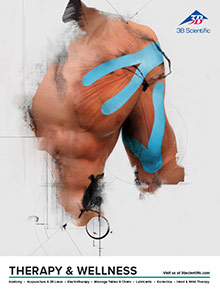 More About Massage Therapist Accessories - Massage & Therapy:
Other great 3B Scientific - Therapy & Wellness departments:
Other supplies include stools and chairs to keep you comfortable while you treat your patients.


You take pride in creating a relaxing environment for your patients, so massage therapist accessories are also designed for their comfort. Pillows, foam face cradles, comfort cushions for women, adjustable headrests, wedges and bolsters are just some of the supplies you need to provide a comfortable massage experience for anyone. Handy and soft, these tools help you create a soothing massage that your patients will love.
Provide the ultimate massage with the touch of your hands when you have a variety of massage therapist accessories that are designed to make your job easier and more enjoyable.