Catalogs.com Departments

News & Articles

Luxury Down Comforters – Plumeria Bay
Experience the warmth and comfort of luxury down comforters
Snuggle up and stay toasty under luxury down comforters. Choose from lightweight comforters that are ideal for chilly nights or heavier, denser comforters perfectly suited to keep you warm in the coldest of temperatures. Filled with premium Hungarian and Polish White Goose Down, these goose down comforters surround you in heavenly bliss.


If you're in the market for luxury down comforters that are premium-quality with a price that's right, then traditional luxury down comforters are the most popular choice.... read more


This catalog is currently out of stock.


Please search through our categories for another catalog.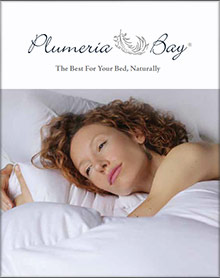 More About Luxury Down Comforters – Plumeria Bay:
Other great Plumeria Bay departments:
Made from 300-thread count Egyptian Cotton Down, these traditional comforters have true baffled box construction to prevent the down from shifting. They also come in a number of different sizes.


For those who prefer lighter weight luxury down comforters, the Batiste Down Comforters is perfectly suited for your tastes. Select from your choice of Hungarian and Polish White Goose Down in 650 fill, Hand Harvested 750 fill or Hand Selected 800 fill for your down comforters.
Lyocell Down Comforters are perfect for anyone searching for luxury down comforters that have a wider comfort range to accommodate your body's varying internal thermostats. Constructed from natural fiber made from the eucalyptus tree, this 304-thread count comforter is lightweight, soft and very strong.
Luxury down comforters are perfect companions for chilly evenings and cold, blistery nights. Envelop yourself in absolute comfort and warmth.