Catalogs.com Departments

News & Articles

Solar for Heat - SupplyHouse.com
Solar for heat is a money-saving way to heat your home
You don't have to be a professional to appreciate using solar for heat. Not only is solar heat a great way to save money on electric bills, it's also kinder to the planet. Perfect for anyone who's environmentally and budget conscious at the same time! Find out what's available in solar heating products for industry workers and homeowners alike.


Using solar for heat is smart - Use the power of the sun to heat your home and save money.... read more


This catalog is currently out of stock.


Please search through our categories for another catalog.


- or -

Shop for solar for heat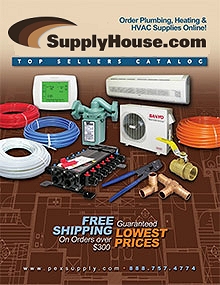 More About Solar for Heat - SupplyHouse.com:
Other great SupplyHouse.com departments:
It's simply the smart thing to do for anyone concerned about high heating bills. Find solar storage tanks in various gallon sizes, ensuring that you get exactly the size you need. Other solar heating products include evacuated tube solar collectors, solar water heating kits and solar panel packages.


Solar heat inside and out - The plumbing and heating industries have caught on to efficiently using solar for heat, for indoor as well as outdoor applications like swimming pools. Once installed, using solar heat is easy and reliable. Catch the wave of the future in residential and commercial applications by using this heat source.
Efficient and practical - By using solar for heat for stainless steel piping, solar heat collectors and plumbing, you're using a natural resource that's practical with today's environmental concerns. Not only is solar power a great money-saving option, it's also eco-friendly. Don't get stuck in yesterday's technology, especially for people who work in plumbing and heating. Using current and modern methods of heating is the best way to ensure a lasting business.
SupplyHouse.com provides several solar heating options that will be appreciated by anyone in the plumbing or heating business, as well as savvy homeowners who want other choices in providing basic needs for their homes. Use the power of the sun for indoor and outdoor applications!