Limoges Jewelry
Beautiful jewelry, mothers rings and birthstones at discount jewelry prices!
The Limoges Jewelry offers custom-crafted, personalized jewelry designs at prices that you'll find hard to believe - up to 70% OFF retail!
Special Offer from Limoges Jewelry:
Free Shipping on Orders Over $15
Enter coupon code FREESHIPCSE at checkout on the Limoges Jewelry website.
(offer expires: 03-26-2018) Click to report savings error
What's Inside:
Sparkling, delightful, one-of-a-kind jewelry can adorn you or someone you love for less than you ever thought possible. Choose from an array of personalized jewelry items including mother's rings, birthstones, wedding bands, and more.
Indulge in gold karat jewelry, sterling silver jewelry, diamonds, gems and more... all with Limoges' 90 day guarantee.
Shop the Limoges Jewelry Website right now for mother's rings, birthstones, pendants, earrings, bracelets, pins, watches and accessories.
Their fabulous clearance section offers some great bargains too!
---
You might also like these Jewelry catalogs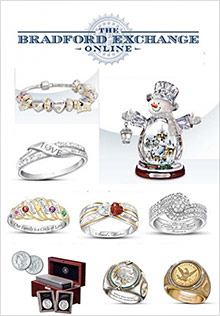 Bradford Exchange - Jewelry
Dazzle them with Bradford Exchange jewelry selections, from diamonds to rubies and pearls!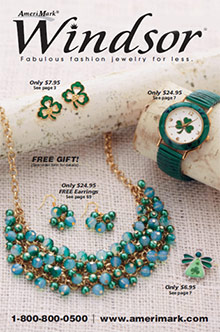 Windsor Collection
Shop the Windsor Jewelry catalog for men's and women's jewelry featured at incredible prices!
Free Shipping