10 Father's Day Gift Catalogs: Find Awesome Gifts Dad Will Love at Catalogs.com
Unsure what to get dad this Father's Day? We have a fantastic list of Father's Day Gift Catalogs just for you! Whether your dad loves a hobby, spirits, cigars, new tech, or the outdoors we have all dad's favorites covered. Catalogs offer a unique way to shop by merchandising products to inspire new ideas and clever gift options. Browse some of our favorite Father's Day Gift Catalogs below with the latest clothing, sports gear, gadgets food, and spirits from popular brand names dad will love. Go ahead and request one of the free Fathers Day Gift Catalogs or order them all and see how much fun it can be shopping from the comfort of your own home. Let us know some of your favorite Father's Day Gift Catalogs in the comments!
We hope you love the catalogs we recommend! They were independently selected by our editors. Just so you know, Catalogs.com sometimes collects a share of sales and/or other compensation from the links on this page. Also, shipping times can vary depending on where you live, which product you purchase, and more. Be sure to double-check shipping information to ensure that your gift will arrive in time for the 20th of June!
1. Cabela's Fly Fishing Catalog
Fishing is a great sport for the times, dad can get out of the house, stay distanced, have some relaxing fun and destress while enjoying the outdoors. If you are considering this catalog, I'm guessing your dad likes to fly fish or maybe just needs to get out of the house and have some fun. So why not get him some fly fishing stuff this Father's Day?
The Cabela's Fly Fishing catalog offers all your fly fishing equipment and supplies, from fly tying patterns to rods, fly tying vises, reels, and fly tying materials. There is a wide array of fly fishing gift ideas outdoorsy dads featured at Catalogs.com. Bonus, catalogs.com also offers a coupon code to Get FREE Shipping on Orders Over $59.
Before you continue reading about the 10 Father's Day Gift Catalogs: Find Awesome Gifts Dad Will Love at Catalogs.com there is a special announcement we would like to share with you. Catalogs.com has negotiated special medicare rates for our vibrant community of seniors. If you are over the age of 60, you can head over to our Seniors Health Section which is full of information about medicare. All you need is your zip code and a few minutes of your time to potentially save 100s of dollars on your medicare bills.

2. Overton's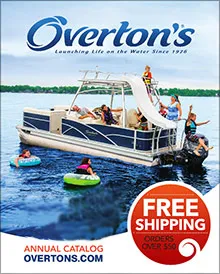 Overton's is a great Fathers Day Gift Catalog! It invites you to celebrate outdoors. Choose from a wide selection of marine supplies, watersport gear, fishing gear, and other unique gifts that Dad is sure to love – featured at Catalogs.com!
Bonus, catalogs.com also offers a coupon code to Get FREE Shipping on Orders Over $49.
Customer Reviews:
Leisurelady– Verified Buyer
May 06, 2021
I love shopping at Overtons because they have a wide variety of products. I can always find whatever I need for less.
3. Camping World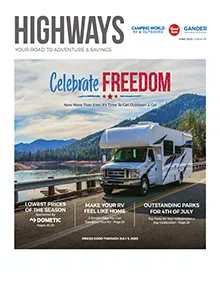 Celebrate Fathers Day with more adventures! One of the most sought-after Father's Day Gifts catalog is Camping World. It features amazing camping supplies and awesome outdoor tools. The Camping World catalog is your resource for camping and RV supplies, plus specially designed RV furniture, accessories, outdoor gear, and RV appliances. Other than Father's day exclusives, you can find more incredible deals as you browse through their catalog and website.
Bonus, catalogs.com also offers free shipping on orders over $99.
Customer Reviews:
Lurch- Verified Buyer
May 26, 2021
Loved the sale. Have been thinking of getting a surge protector for several years; and the sale pushed me over the edge, to pull the trigger and buy now.
4. RailRiders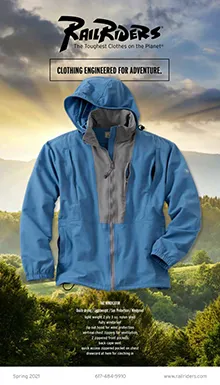 Rail Riders Catalog offers a wide variety of technical clothing for all of your dad's outdoor pursuits. RailRiders' outdoor apparel innovates and designs performance clothing engineered for adventure. Using lightweight, quick-dry synthetic fabrics, our technical designs have a true reason for being. Whether your passion is hiking, backpacking, fly fishing, adventure travel, sailing, or kayaking, our outdoor apparel is perfect for dads who travel. – featured at Catalogs.com.
Bonus, you can take advantage of Free Shipping on orders over $125.
5. Smoky Mountain Knife Works
Looking for a great Father's Day Knife Gift? Look no further than Smokey Mountain Knifeworks. Put a smile on Dad's face with a personalized knife. Whether you're looking for a pocket knife or a survival knife, we've got you covered.
Smoky Mountain Knife Works catalog is the World's Largest Online Knife Showplace, featuring first-quality brand name knives at discount prices. For Father's day, you can shop for a variety of collectible knives, kitchen knives, hunting knives, tactical and military knives that are all expertly crafted and made to last. – featured at Catalogs.com. Bonus, catalogs.com also offers a FREE Catalog.
Customer Reviews:
Timothy H- Verified Buyer
May 16, 2021
Cool design and works like a champ. Victorinox products are always sharp and utilitarian. Great product. I buy as a gift and end up keeping them.
6. Corona Cigar Co.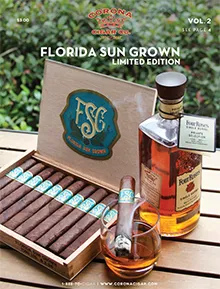 Looking for the perfect gift for a cigar aficionado? If Dad enjoys simple pleasures in life like Cigar, this Free Catalog is just for you! With their products, you can certainly give your Dad a can't-miss classic. Corona Cigar Company featured at Catalogs.com. can help you shop premium Montecristo cigars, Ashton cigars, Padron cigars, and more. There are other accessories that can also serve as a unique gift for Fathers Day. They offer all the best Humidors, lighters, and a whole lot more, too. Special Offer from Corona Cigar.
Bonus, catalogs.com also offers Free Shipping on orders over $100.
7. Harry & David
Are you after an easy gift idea that doesn't require so much planning? If so, food is a no-brainer Harry & David Gourmet food gifts are perfect for any occasion, especially Father's Day. Give props to pops with a delicious gift basket full of dad's favoites.
Apart from meals, Harry & David also offer you gift baskets, baked goods, fruit and food gifts. Shop famous pears, honey bell oranges, gourmet food & wine delivery for any occasion. Discover. Shop. Explore. Save. Get the most incredible deals that will delight your Dad.
8. New Braunfels Smokehouse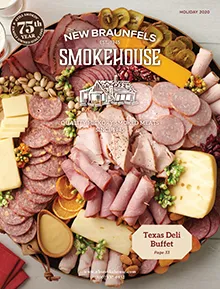 Delectable gourmet gifts can be a good way to make your Dad feel special on his day. One of the Father's day gift catalogs on this list is New Braunfels Smokehouse. With its incredible market prices, you can be sure that it is for Every Budget and for all Occasions!
New Braunfels Smokehouse has been preparing Texas hickory-smoked meats over the years which are amazingly tasty. Let your dad try on their best-selling Texas taste of real smoked bacon, the finest sausages, smoked turkey and beef jerky smoked meats and barbecue from the leader in hickory-smoked meats for over 70 years: New Braunfels Smokehouse. From corporate holiday gifts to football tailgating treats, let them send the tastes of Texas to you – at Catalogs.com. Bonus, catalogs.com also offers a coupon code for 15% off on orders over $100.
9. Relax the Back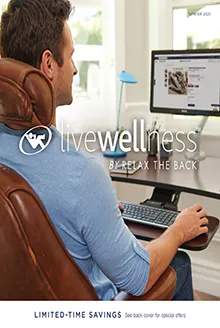 How about ergonomic furniture and accessories for Father's Day? Relax the Back has your back covered to give the gift of comfort and back health. They provide serious solutions to those seeking relief and the prevention of back and neck pain. Dad will love this healthy treat from you. Browsing through Relax the Back's Catalog, you can see a huge variety of ergonomic office chairs, cushions, and massagers, you'll find cutting-edge products to get your back feeling great.
Order a Free Catalog today at Catalogs.com.
Customer Reviews:
Jordan T- Verified Buyer
March 9, 2021
The service and support I received while making my purchase were outstanding and helped me to select the proper size and features best suited for me. I highly recommend this company for all of your purchases. They know their products and are able to match them to the clients' needs which really helps. They only carry superior quality products and the owners are friendly and salespeople are knowledgeable. The delivery is quick and service people know the products so installation is done properly. Thank you I love my chair!
Popular Savings Offers
10. Timepieces International
Father's Day gifts are about showing Dad how much you care and how much you appreciate them.  To express this love and gratitude, consider shopping for quality timepieces that would last through the years. Watches and jewelry are the most popular gifts that you can give for 
Father's Day
! Timepieces International will let you discover their large selection of 
watches
 for a wonderful dad. Bargain shopping has never been easier with the Timepieces International Catalog deals, discounts, promotions, and exclusive offers – featured at Catalogs.com. MAke him happy with this Father's Day Gift Catalogs.