10 Free Pet Supply Catalogs: The Latest Health & Wellness Pet Products
We have compiled a list of free catalogs to help you find the latest health and wellness pet supplies. Pets do a lot for us, they deserve to be pampered with the latest pet products. Animals reduce your stress levels and help to keep you young. Not only do they offer companionship they also increase opportunities to exercise, get outside, and socialize. The moment you bring them into your home, they become a part of your family. Do you enjoy pampering your pet with the best bed, toy, or the latest healthy treats and food? We have compiled a list of the latest pet catalogs with some of the best savings and offers.
Whether it's a pamper day, playdate, sleepover, training class, veterinary visit, or medical emergencies, these pet catalogs provide the best in pet services with highly trained, passionate associates and consultants to cater to their needs. Catalogs.com has an amazing catalog to inspire, plan and shop for your pet.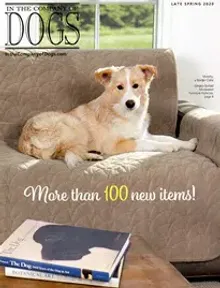 Save Up To 60% on gifts & gear for dogs and the people who share their lives! In the Company of Dogs, has been in business since 1994, it's dog catalog is the ultimate source for premium quality dog beds, collars, harnesses, gates, crates, toys, & more. This free pet supply catalog also offers a selection of stylish dog apparel including coats, jackets, and more. Tons of dog-themed apparel & décor that you will love. Visit Catalogs.com to order your free catalog and start saving.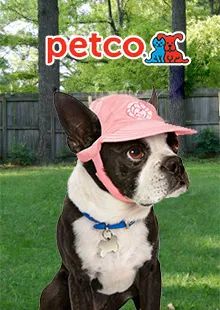 Get all your pet essentials from the home of fantastic services and products, Petco. The Petco free pet supply catalog is your complete online pet store with everything you need for your dog, cat, fish, bird, or other small pet from bedding to training aids and travel crates – featured at Catalogs.com.
Before you continue reading about the 10 Free Pet Supply Catalogs: The Latest Health & Wellness Pet Products there is a special announcement we would like to share with you. Catalogs.com has negotiated special medicare rates for our vibrant community of seniors. If you are over the age of 60, you can head over to our Seniors Health Section which is full of information about medicare. All you need is your zip code and a few minutes of your time to potentially save 100s of dollars on your medicare bills.
They also have a fast and convenient curbside pickup and delivery system that will save you all the hassle of shopping for all your pet needs. Plus, they have site-wide promotions, offers and affordable rates on all their products from a wide variety of top brands in the market. With Petco, you are sure to get your pets in safe and trusted hands. Grab your free catalog now and shop all the best stuff for your pets.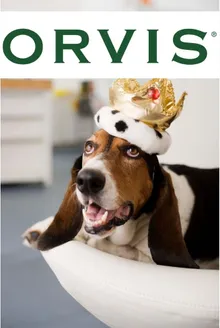 Wondering where to find top-quality dog products for your pet? Orvis' free pet catalog gives you the perfect solution to this. Orvis catalog gives you amazing treats for your dog from the newest products to popular accessories from different brands.
Since dog lovers abound at Orvis, the products on their site and in the catalog are guaranteed to be always new and reflect the love of dog ownership. Orvis Free Pet Supply Catalog is committed to deliver and offer thoughtfully designed new or updated products to improve the quality of your dog's life.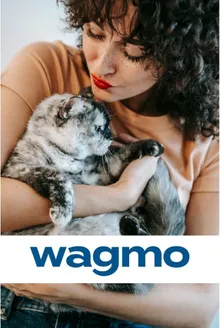 Keeping your pet healthy is expensive, but in Wagmo, it doesn't need to be. Wagmo has the best pet insurance and wellness plans but, won't break the bank. Wagmo is a new type of insurance company that will always put your pets first in safe hands. This free pet catalog features affordable insurance system to take care of the overall well-being of your pets.
The Wagmo Wellness plan fulfills your dream to be a good pet parent. So, if you want a pet insurance company where there is good coverage and can save money on routine care and preventive care for their pets, then look no further. The Wagmo Insurance has a very simplified accident and illness plan designed to protect the financial stability of pet parents while providing guidance and support along the journey.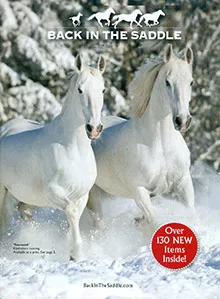 Back in the Saddle brings unique horse gifts to horse lovers with clothing and gifts for horse people – featured at Catalogs.com. If you are a Horse lover or knew someone who is, Back in the Saddle would give you a wide variety of products that include Western Lifestyle Collection and Gift Ideas that would surely love. Their products include Western Wear and horse-themed casual clothing, accessories, footwear, jewelry, home décor, collectibles, toys & gifts. Shop today by ordering their free catalog.
Pet Supermarket is undeniably a good pet supply store with a wide variety of affordable pet products for all pet types you have at home. Flip through this free pet catalog featured at Catalogs.com to browse through their wide selection of nutritious food, healthy treats, and basic pet supplies such as beds, vitamins, dental supplies, and many more. Also, the Pet Supermarket has great deals on all the best brands to keep your pets happy and healthy with the biggest and exclusive offers that will make the most of your shopping experience.
For sure everybody wants the best for their pets. So, if you want to grab the best products and offers for them, then you can browse Petsmart Free Pet Supply Catalog. This free PetSmart catalog is the largest specialty pet retailer of services and solutions for the lifetime needs of pets. They offer quality products and accessories for a healthier, happier pet.
It is their commitment to focus their products and services on improving the lives of pets, pet parents and our partners. Grab their free catalog at Catalogs.com today and check out their coupon page for the latest pet deals and discounts.
Murray McMurray Hatchery sells LIVE baby poultry for hobbyists, 4-H projects, and enthusiasts. Over 140 varieties of live baby chicks, bantams, turkeys, guineas, peafowl, game birds, and waterfowl. They also supply hatching eggs, incubators, books, equipment, and medications. Get these and more from the Murray McMurray Hatchery catalog featured at Catalogs.com.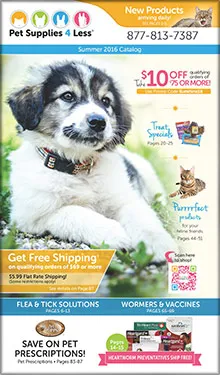 If you are in search of happy and healthy products for your pets, then Pet Supplies 4 Less is one of the best free pet catalogs you should check in the market. This free catalog helps you browse through quality pet products in a one stop shop. Pet Supplies 4 Less ensures that you will get all your pet needs at low prices on flea & tick, pet meds, & more.
Save money and autoship pet supplies directly home for a happy dog or cat! Pet Supplies 4 Less has the widest selection of discount pet medicines from cat and dog flea medicine to pet supply plus more – featured at Catalogs.com
Fashion is not only limited to humans but for pets too. So, if you are into upgrading your pets' closet with a fashionable and upscale apparel and accessories, then check out The Ritzy Rover Pet Boutique Catalog featured at Catalogs.com. This free catalog aims to cater to dog owners who feel their pets deserve the best and specialize in finding the latest in high fashion for your dog.
Popular Savings Offers
There is a dazzling assortment of stylish finds to choose from in the Ritzy Rover Catalog such as cute dog clothes, designer dog beds, upscale furniture for dogs that make your pet feel just as special as he or she is. Flip through their catalog pages and be amazed with what they can offer you and your pets. It is their mission to be the dog owner's first choice for designer dog apparel, accessories and decor, so don't miss to shop today.