Useful Tools for Baking that You Should Have
By Catalogs Editorial Staff
Tools for baking are essential to good pastry.
Whether you're a beginner baker who's just starting out or a seasoned baker looking to declutter their shelves, certain tools are essential for baking. The array of equipment that is available for baking may seem complicated at times. Sure, the soufflé dishes look tempting, but do you really need them? Is a silicone spatula better than an offset one?
Such questions can seem especially daunting to novice bakers, but experienced ones aren't immune to being confused by these either. So to ease your dilemma about what kind of baking pans you need, here is a list of some essential baking tools that everyone from a baking-hobbyist to a master chef needs in their kitchen.
1. Digital Scale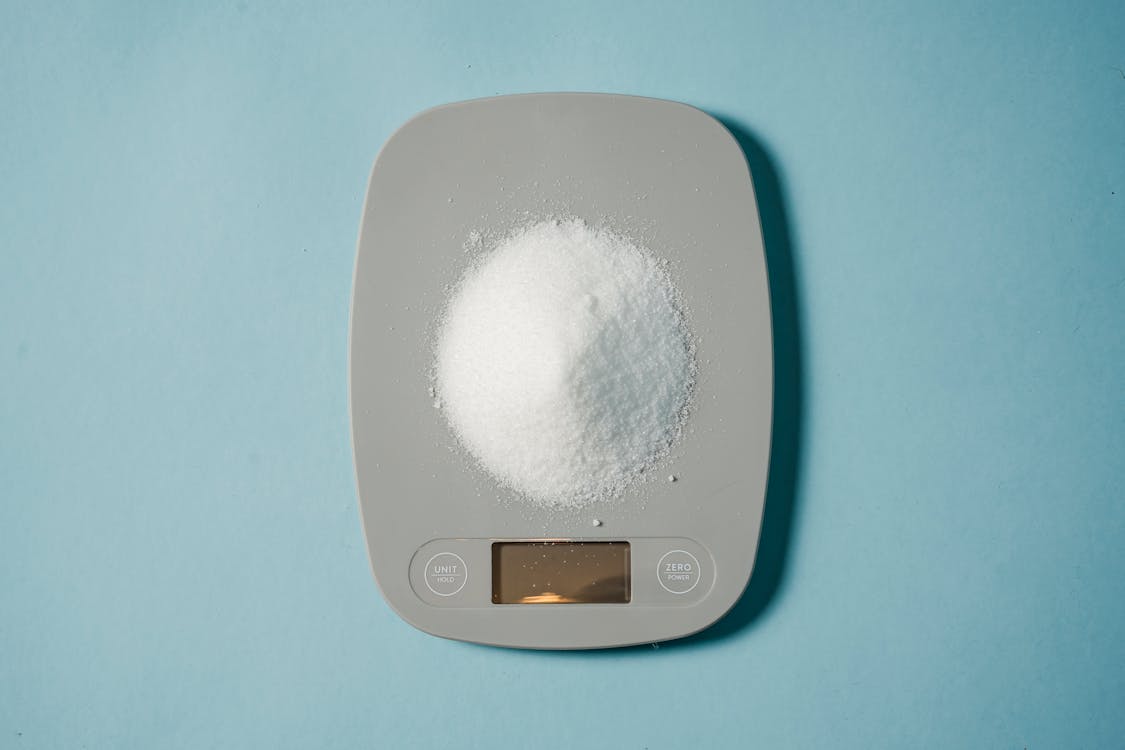 Baking is all about measuring the right amount of ingredients. A miscalculation is possibly the biggest baking mistakes, as you won't figure it out until the baked goods are ready and it is impossible to fix it. This is especially true for flour – which is a primary ingredient in baking – but extends to all the ingredients you may be using. Getting a digital scale that can be set to grams can help solve this issue. Even better, get one with a tare function – you can use this to zero out the scale after placing the bowl on the scale for 100% accurate measurements.
Before you continue reading about the Useful Tools for Baking that You Should Have there is a special announcement we would like to share with you. Catalogs.com has negotiated special medicare rates for our vibrant community of seniors. If you are over the age of 60, you can head over to our Seniors Health Section which is full of information about medicare. All you need is your zip code and a few minutes of your time to potentially save 100s of dollars on your medicare bills.
2. Oven Thermometer
One thing most people seem to overlook is the fact that your oven's temperature is likely to be inaccurate – unless you just got a brand new one or make sure to have your oven calibrated regularly. The internal temperature may be off by 10 or so degrees. For instance, if your set it to 350°F, it may actually be somewhere close to 340°F or 360°F. In some cases, it can be off by 0ver 100 degrees as well. An incorrect temperature can ruin the hours of work you put into your baked goods. An oven thermometer is an
inexpensive kitchen tool
that helps solve this issue. It is irreplaceable in a baker's kitchen. 
3. Measure Cups and Spoons
A common mistake among baking beginners is that they use the same measuring cups for their liquid and dry ingredients. This is a mistake. For liquids ingredients, get a glass measuring cup with a spout. A 2-cup size or one with a 16-fluid ounce capacity is the most convenient and useful for baking. For dry ingredients, get a set of metal measuring cups. These should range from a cup to ¼ cup, as well as half a tablespoon and half a teaspoon. Not only will this allow you to measure your dry ingredients more accurately, but it will make it easier to divide and multiply recipes. 
4. Mixing Bowls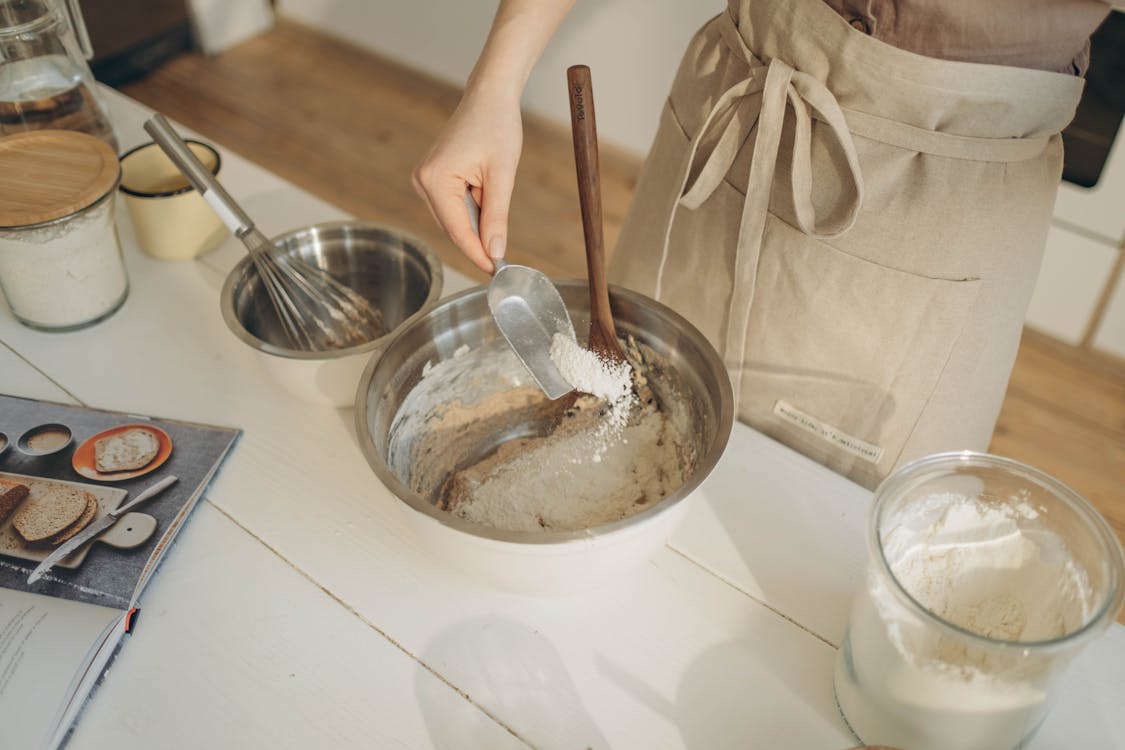 While it may be helpful to buy a set of mixing bowls of various sizes, you don't really need them. Instead, invest in 4 to 5-quart stainless steel bowls and at least one glass bowl of a similar size. These will work with most recipes and ingredients and you don't need to pick from an array of different-sized bowls for each recipe. Steer clear of aluminum bowls because acidic ingredients will react with the metal and affect the flavor of the finished goods. 
5. Assortment of Spatulas
Still wondering whether you need a silicone spatula or an offset one? Well, you probably need both. Spatulas are very important for baking. From stirring to mixing, to spreading frosting, and scraping the sides of bowls, they serve various purposes. Baking without spatulas seems almost impossible. This is why you need to buy well-made, heavy-duty spatulas. Silicone spatulas work better when working with the batter, as the flexibility allows you to scrape every last bit of that batter. Since they're heat resistant, you can also use them for sautéing and cooking eggs. Offset spatulas feature a narrow blade with a wooden handle. These are very convenient while trying to frost and decorate cakes without bumping into the edges. 
6. Pastry Brush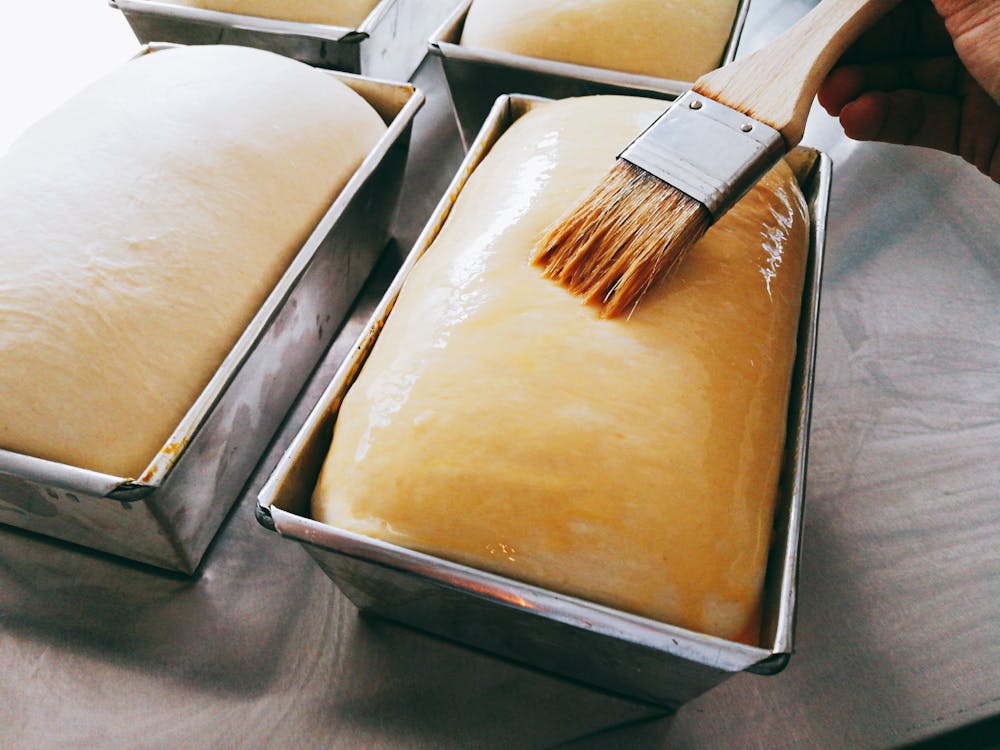 Baking requires a lot of grease. From coating the tops of pastries with egg wash or smearing the baking pans with oil or melted butter, everything can be made easier with a pastry brush. Invest in a pastry brush with silicone bristles. These are heat and bacteria resistant and don't fall off with consistent use. 
7. Stand Mixer
This is one of those things that you can live without, but it better not to. Yes, it can be expensive, but only after a few uses, you'll realize that it was totally worth the investment. It makes it much easier to mix up batters and dough and adds a quality touch to your baked goods. You don't need to go fancy on this equipment. A standard mixer comes with attachments that include a whip, paddle, and dough hook. These are enough to mix the batter, knead the dough, cream butter for frosting, whip egg whites for meringues, and basically anything a baker might need to do.
8. Wire Whisk
Having a stand mixer does not mean you can get away without a wire whisk. Not all recipes work with a stand mixer. Sometimes, you need to whisk a few eggs, and using a mixer will over-mix them, making them too stiff for your recipe. These are also useful for thoroughly mixing dry ingredients and are great for stirring together homemade custard. You'll be using this tool a lot more than you think, so invest in a good sturdy one. 
9. Baking Sheets and Pans
What will you even do with your batter or dough if you don't have a pan to bake it in? If you only want to start out with one, opt for a regular rectangular baking pan (13x9x2 inches) as it is more convenient and can be used for a lot of things such as cakes, brownies, and cookie bars. However, it is recommended to at least have two 8 or 9-inch diameter round cake pans. Having these pans will make it possible to bake almost anything you want. If you want to get fancier, you can invest in a square baking pan (8×8 or 9×9), a loaf pan, a muffin tin, a pie plate, and a baking sheet as well. Of course, you can pick one or more according to your preference.
Popular Savings Offers
If you're new to baking, don't let these baking tools intimidate you. With a little learning and practice, you'll become an expert at using these in no time.