Advantages of living in a gated community
By Catalogs Editorial Staff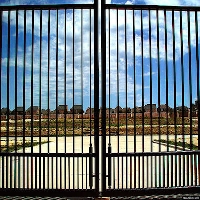 Here are a couple of advantages that come along with living in a gated community
When considering living in distinctive neighborhoods like a gated community, the first thing that usually pops up is that the cost to live there is going to be more than it would elsewhere. Sometimes the cost is quite a bit more than it costs when looking at blocks even right next to the gated area.
So why do people fight so hard to get into these areas? What are the advantages of living in a gated community? There are a number of them and we've decided to lay them out for you.
Exclusivity
Before you continue reading about the Advantages of living in a gated community there is a special announcement we would like to share with you. Catalogs.com has negotiated special medicare rates for our vibrant community of seniors. If you are over the age of 60, you can head over to our Seniors Health Section which is full of information about medicare. All you need is your zip code and a few minutes of your time to potentially save 100s of dollars on your medicare bills.
The first advantage and the most obvious one is that there is a real air of exclusivity that comes along with living in a neighborhood like this. Some communities will actually go above and beyond when it comes to getting that feel of exclusivity. Having to go through the gate is just part of what makes it so cool to live in an area like this.
Some of these communities have workout rooms, swimming pools and golf courses that are all a part of living in these kinds of communities. The best thing about having something like a golf course in the community is that because it is gated and exclusive you can actually drive your golf cart from your house over to the course and back. This means you have your golf cart to use for socializing, getting the mail and just taking a ride through the community, too. Part of the fun of living in a gated community is buying golf cart accessories to turn this little machine into a viable and comfortable mode of transportation.
~
Increased Security
While there is something to be said for the exclusivity of a gated community, the community itself can also be a draw for people who are up to no good. Luckily another advantage of this kind of neighborhood is that there is almost always increased security as well. The gates themselves serve as a kind of extra line of defense. People who don't belong in the area cannot drive their cars into the area without quite a few people knowing they are there.
Sometimes they will not even be able to get into the community without people living there first giving the security force in place a heads up that they are coming. Even if people attempt to leave their vehicles outside the gates and sneak inside on foot, the task of getting in and getting out unscathed is going to be quite difficult.
If something happens from inside the community, there is usually a security force there that is also ready to react quicker than the police might be able to respond. People are still not going to be walking around with their doors completely unlocked, but there's a case to be made that they could if they wanted to do so.
Greater Sense of Community
In the Internet age, it seems as though making it that much easier to communicate with people around the world has eroded communication with people that live next door. When talking about a gated community, there is often a bigger sense of community because everyone who is living there knows everyone else has quite a bit in common with them.
This doesn't mean that everyone inside the community are going to be best friends, but there are already delineated lines of where the community begins and ends. Putting a fence, and a gate around this area makes is easier for people who live inside to know who and where their neighbors are. These people are then more likely to feel as though they are a real community. 
Safety actually plays a role when it comes to creating a community feeling. Because security is tighter in these areas, people feel more comfortable being out and about in the neighborhood. Whether taking walks, going jogging or just being out in their yard, people tend to be "in the world" more, and this leads to conversations and meeting other people in the community.
Popular Savings Offers