10 Awesome Afrocentric Home Decor Ideas For You
By Catalogs Editorial Staff
Showcase pan-African culture, ideas, and historical contributions with special afrocentric home decor for your home.
Windswept deserts, lush foliage, grassy savannas, and life-giving rivers are some of the first things that come to mind when people think of the continent. With a wide range of rich individual countries comprising Africa, there's no dearth of inspiration. Colors dominate décor themes, from vibrant and celebratory to muted and natural. Choose elements that compliment your current design theme or go for a complete decoration overhaul with these top ten Afrocentric ideas.
10. Wall art
This concept ranges from framed prints or lithographs to tapestries and installations. A wall hanging of a traditional print can be the focal point of any room. To tie the wall hanging to the rest of the room, select some of the colors to repeat elsewhere. This could be in furniture upholstery or painted accents. Another option is to put up a
vinyl graphic of a world map
, showing visitors your international style.
9. Throw pillows
The throw pillow is one of the easiest ways to convey your personal afrocentric home decor style. Retailers with an international inventory often carry pillows or pillow covers with authentic prints. If you aren't finding exactly what you like, look at fabric stores and make your own pillows. Not particularly crafty? No problem – some pillow covers don't even need sewing. All you need to do is wrap an existing pillow with a length of fabric and tie or pin it in place. Instant custom pillow!
Before you continue reading about the 10 Awesome Afrocentric Home Decor Ideas For You there is a special announcement we would like to share with you. Catalogs.com has negotiated special medicare rates for our vibrant community of seniors. If you are over the age of 60, you can head over to our Seniors Health Section which is full of information about medicare. All you need is your zip code and a few minutes of your time to potentially save 100s of dollars on your medicare bills.
8. Curtains
Afrocentric patterns are great for
curtains and draperies
. Not only do the curtains perform a necessary function, but they can also serve as a distinctive piece of art. This is especially handy if you're limited on wall space and don't have room for other artwork. To carry the theme further through your home, look for a shower curtain in a traditional pattern. Perhaps you'll find one with specific countries' flags, animals, or other iconic symbols.
7. Table settings
There are plenty of options here. For instance, make or look for table runners, placemats, napkins, and tablecloths in fabrics like the Ghanaian kente cloth. Another idea is to use colors from existing artwork or decor. Brightly colored plates in reds and blues evoke images of Tangiers, while greens, blues, and browns are reminiscent of the Nile River. Use candles in complementary colors to complete the look.
6. Sculptures
Place a spirit warrior on a side table to watch over your home and family. Or, have some fun with your decor and add a
'diva' figurine
, showing a playful mix of sass and fun. Sculpted artwork is a great way to show pride and respect for culture while conveying love, faith, passion, and strength.
5. Bedroom safari
Set up your bedroom like a glamorous safari tent. Place throw rugs on the floor and canvas curtains over the windows. Amp up the romance factor with mosquito netting around the bed. Hang the netting over the center of the bed and drape the fabric all the way around the furniture. This softens the light and creates a retreat at the same time. Instead of the usual bed tables, use matching
rattan hourglass tables
. Add animal art in bold colors.
4. Furniture
Consider drawing inspiration from African foliage when it comes to furniture. Afrormosia and zebrawood are beautiful woods that can be crafted into sitting chairs and side tables. Intricate carvings of savanna animals shine through in sese wood. Pair darker woods with lighter wall colors, such as shades of yellows or greens.
3. Rugs
Use
handwoven rugs
in vibrant colors to complement your decor. One of the biggest benefits of throw rugs is that they are easy to swap out to change up the look of the room. Let's say you've got this awesome rug in bright colors. It really stands out against the other furniture and is the highlight of the room. By switching it for a rug that has a more neutral animal print, the furniture – with great throw pillows – takes center stage.
2. Handmade Art
Let your imagination run with this idea. Take your favorite pattern and paint it onto walls as a border or room divider. To make this project simpler, trace the pattern onto some lightweight plastic, then cut it out to make a stencil. Use a low-tack tape to hold the stencil in place while you use the paint. If you're not crazy about wall borders, use the stencils on stair risers. This effect gives any staircase a unique and custom look.
Popular Savings Offers
1. Accessories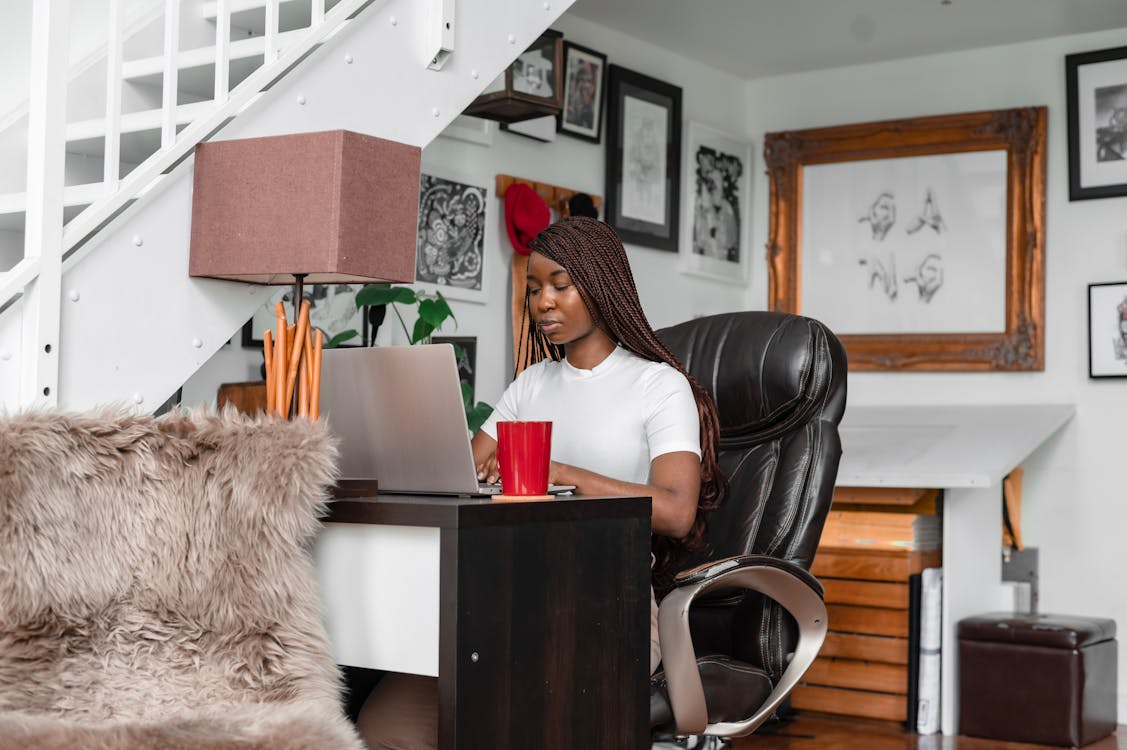 Accessories are the little enhancements that add big impact to your decor. To bring an Afrocentric theme to your accessories easily, consider animal prints. These patterns are usually very popular and are easy to find. Large vibrant media loungers are perfect for binge watching television or making a decorative statement. Looking to add an economical touch? Add leopard print shades to your existing lamps.