All-inclusive resorts packing tips
By Catalogs Editorial Staff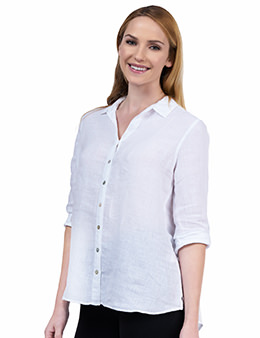 Check out these all-inclusive resorts packing tips to make your vacation perfect
For soon-to-be vacationers there are no better words than ?all-inclusive?. You don?t have to worry about having enough money for meals or entry fees for activities. It?s all taken care of upfront so as long as you pack right you?re all set.
The thing is how do you know what to pack when so many things are included? Beyond obvious items like toiletries and colorful, lightweight resort clothes? These all-inclusive resorts packing tips will help ensure you bring everything you?ll need without over packing.
First things first
Before you continue reading about the All-inclusive resorts packing tips there is a special announcement we would like to share with you. Catalogs.com has negotiated special medicare rates for our vibrant community of seniors. If you are over the age of 60, you can head over to our Seniors Health Section which is full of information about medicare. All you need is your zip code and a few minutes of your time to potentially save 100s of dollars on your medicare bills.
Before you put a single garment in the suitcase, pull up the resort?s website to find out exactly what?s included in your package. Many will have a list of all complementary amenities, activities and services. 
Choose clothes based on the activities you plan on trying and edit your packing list based on the amenities. For instance, if bottled water and sunscreen are included, leave yours at home unless you're particular to one brand.
Begin your packing list based on the important things not mentioned on the amenity and activity list. This includes items like bug spray and toothpaste, as well as things you planned to do while there. If your heart is set on snorkeling regardless, call ahead to make sure you?ll be able to rent everything you may need.
~
Call ahead
Resort websites don?t always list every little thing that?s included. Call their customer service to find out if you need to bring your own beach towels, movies and games. These things are usually available at no cost, but it?s good to make sure so you don?t have to buy them there.

Keep it light
On this list of all-inclusive resorts packing tips, keeping it light is one to highlight. If you give yourself two giant suitcases to fill, you?re going to fill them and wind up lugging around twice the stuff you need. You?ll arrive, look around the beautiful room and wonder why on earth you brought half the house with you.
Limit yourself to 1 suitcase and one carry-on per person.
Necessary things first
The fun part of packing may be choosing a nice outfit for dinner, a perfect cover-up for breezy mornings. Why not bring them all? Well if you pack the essentials first you?ll see why. There?s no room! Choose a few favorites, leave the rest and thank yourself later.
The point of packing essentials first is to guarantee you have everything you?ll need. Pack these items in the carry-on rather than the suitcase. If the airline loses your suitcase, you?ll at least have travel documents, underwear, toiletries, bathing suit, medication, sunglasses and a few clothes on hand. 
Clothes to bring

Depending on where you?re going, you?ll want to have a variety of clothes for different activities. Active wear, casual clothes, sneakers, sandals and one or two fancy outfits for date nights. Floppy hats and caps fold up easy and shade your face on super sunny days.

Carry some cash
The whole allure of all-inclusive is not having to worry about money once you arrive. That said, it doesn?t hurt to carry some cash when you leave the grounds for local exploration. You never know where you?ll find a perfect souvenir or authentic street food.
Take note of the local climate before you leave
If you?re going someplace humid such as the Caribbean, you?ll want to pack multiple bathing suits because they won?t dry overnight. Also bring a lightweight jacket with a hood if cool or slightly rainy nights are in the forecast.
These all-inclusive resorts packing tips will make your trip preparation a breeze. Take your time when packing, play some music and start getting into the vacation state of mind!
Popular Savings Offers