Bathroom gifts for everyone
By Catalogs Editorial Staff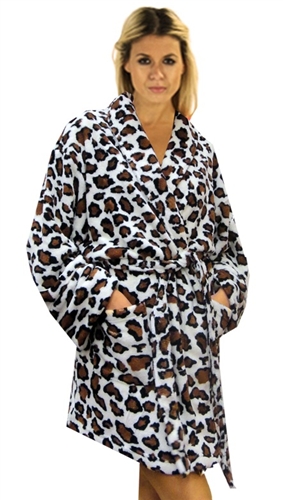 The best bathroom gifts for everyone in your family make bathing a luxury
The holidays are fast approaching. You have a shopping list that unfurls to your kneecaps and you honestly have no idea where to start. Grandpa, little Timmy, George, and the six new babies born this year all need different things.
You're on a budget but it's growing as you gaze down the list: grandparent's, husband/wife, new babies, sons/daughters, cousins, co-workers, neighbors, mail man, dog. You get the picture. It's going to be a long, long day/week/month of shopping for just the right item for each of their different tastes.
How about bathroom gifts for everyone in your family? The new harried mom, Grandpa who's been wearing the same frayed bathrobe now since 1971, the kids who use family towels to clean the muddy dog. Maybe it's time to try something simple, yet ornate and unique for the holidays. And without the jaw-dropping price of most gifts to boot.
Before you continue reading about the Bathroom gifts for everyone there is a special announcement we would like to share with you. Catalogs.com has negotiated special medicare rates for our vibrant community of seniors. If you are over the age of 60, you can head over to our Seniors Health Section which is full of information about medicare. All you need is your zip code and a few minutes of your time to potentially save 100s of dollars on your medicare bills.
Cute baby bathrobes, luxurious towel sets, gels, bubbles, soaps, scents, bath salts, lotions, scrubs, candles, and more, can round out your naughty and nice list. Without any further fuss, let's take a look at some simple and luxurious, yet low cost, alternatives to TVs, gaming systems, cars, and more. Read on to find out about some of the best home and bathroom gifts out there.
Bathrobes
Bathrobes for men, women, children, grandparents, and even babies are always an appreciated holiday gift. For the ladies, there are a variety of different prints, colors, and fabrics. As well, for children and teenagers, there are a plethora of styles to fit any and all wardrobe predilections. From camouflaged prints for boys to cupcake decorations for girls, there is an abundance of choice for those seeking to surprise a recipient for the holidays, birthday, or other special occasion.
~
For new parents, a great (and truly adorable) gift could be a baby hooded bathrobe. Just take a look at the picture of the happy baby and you'll know what a great gift you are giving this holiday season.
Not only will it brighten the little one's day, but it will provide an endless amount of photo ops for the mother and father. Judging by the "cuteness" factor, it will probably play a prominent role in their holiday cards, too.
Towels
When you think of great gift ideas, towels may not be the first thing that pops to mind. But towels can add true elegance and comfort to the locale. They can be a cost-effective present that adds a little bit of class to the area. You'll want to look for fabric which is durable yet soft to the touch; a 100 percent Turkish cotton or bamboo set of towels can go a long way toward improving comfort, durability, and the visual splendor of the bathroom.
These Turkish or bamboo varieties of towels are some of the most absorbent (and marshmallowy soft) fabrics to come around in a long time. Trust us when we say this can make a wonderful addition to anyone's home.
Other Fantastic Options
Side tables, hand mirrors, scented candles, tray tables, horn bath accessories, specially scented monogrammed soaps, baskets/hampers, and more, can be great additions to any home, as well. It's about adding that hint of luxury without actually needing to break the bank to accomplish the feat.
Don't know what to get that special someone? No worries. Try a gift certificate to take out some of the hassle of picking that perfect something. That way they can choose from a wide variety of items for their specific set of tastes.
In the end, these bathroom gifts — while not sexy or exciting in the normal sense — can add that extra little visual touch which compliments the room and draws your eye to the unmistakable beauty of it. There is a majesty to a room which pops, a gift which puts smiles on the young ones faces, and a holiday cheer which becomes unmistakable when you realize you've gotten that perfect present.
Resources:
Yahoo.com: Best bath Gifts
Above photo attributed to TC&PR
Popular Savings Offers