Benefits of coffee
By Catalogs Editorial Staff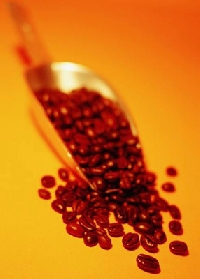 Here are some benefits of an age-old drink known to the modern world as coffee
Is coffee the new health food? Can it really lower the risk of diabetes, Parkinson?s disease and colon cancer? What does modern science say about the benefits of coffee and where did this drink come from in the first place?
There are many legends surrounding the origins of coffee. One of the most enduring dates back to 850 BC when coffee berries were discovered in Ethiopia by a goat herder named Kaldi. As the story goes, Kaldi noticed one day that his goats were a bit friskier than usual after eating some berries on a bush. After tasting some, he found that the berries gave him a renewed vitality as well.
A monk from a nearby monastery was passing by and when the shepherd told him the tale, he crushed a few berries into a powder and poured boiling water over them to make the world?s first cup of coffee. The monk took his new discovery back to the monastery and coffee soon spread, becoming much in demand with devout Moslems. The new drink provided a more awakened time for prayer and spread through traders to Arabia. By the end of the ninth century, the drink became known as Arabian wine because Muslims, who were forbidden to drink wine, used coffee as a substitute. 
Before you continue reading about the Benefits of coffee there is a special announcement we would like to share with you. Catalogs.com has negotiated special medicare rates for our vibrant community of seniors. If you are over the age of 60, you can head over to our Seniors Health Section which is full of information about medicare. All you need is your zip code and a few minutes of your time to potentially save 100s of dollars on your medicare bills.
In 1600, coffee arrived in Europe via the trade merchants of Venice. Coffeehouses spread quickly across Europe and became centers for intellectual exchange. Soon coffee spread via England to the American colonies and the rest as they say is history.
In recent decades, some 19,000 studies have been done examining coffee's impact on health.
What are some of the benefits of coffee?
1- The reduction of the incidence of diabetes
Researchers aren?t sure exactly why coffee is beneficial for diabetes, but most feel that its anti-oxidants and minerals such as magnesium improve insulin sensitivity and glucose metabolism. Harvard has been analyzing data for 18 years on more than 126,000 people and findings reveal that drinking one to three cups of caffeinated coffee daily can reduce the risk of diabetes by single digits; having six cups or more slashed men's risk by 54% and women's by 30%. The implied news is even more staggering; the more you drink, the better.
2- Coffee?s affect on the incidence of Parkinson?s disease
According to the findings of six separate studies, people who drink coffee on a regular basis are up to 80% less likely to develop Parkinson's, with three showing the more they drink, the lower the risk. Researchers claim that regular coffee consumption reduces the risk of Parkinson's disease. In fact, drugs for Parkinson?s are now being developed that contain a derivative of caffeine.
3- Colon cancer and other benefits
Other research indicates that compared to not drinking coffee, at least two cups daily can translate to a 25% reduced risk of colon cancer. The benefits of coffee  also include offsetting some of the damages caused by smoking and drinking. Smokers and heavy drinkers have less heart and liver disease when they regularly consume large amounts of coffee compared to those who don't.

What is about  coffee that makes it so healthy?
All answers to this question are not yet known, but the many antioxidants in coffee beans, some of which become especially potent during the roasting process and caffeine are important factors. The benefits of coffee are a direct result of caffeine content; an eight-ounce cup of drip-brewed coffee contains more than three times more than the same serving of tea or cola or one ounce of chocolate. Caffeine is also helpful in treating asthma and headaches and is a powerful aid in enhancing athletic endurance and performance.
On the flip side, coffee isn't for everyone. Intake can increase nervousness, hand trembling, and cause rapid heartbeat. Coffee may also raise cholesterol levels in some people and can contribute to the clogging of arteries. Still, recent large studies show no significant adverse effects on most healthy people, although pregnant women, heart patients, and those at risk for osteoporosis may still be advised to limit or avoid coffee.
So the next time you buy some coffee, buy a little bit more.
Go ahead.
Have another cup.
Popular Savings Offers