The Best Backyard Decor & Outdoor Catalogs to Kick Off Your Summer FUN!
Summer is here and it's time to enjoy the outdoors again, so we have put together a list of the best backyard decor and outdoor catalogs! It's time to pull out the BBQ and spruce up the backyard or pack the cooler and head out for an adventure. Whether your idea of fun is planning a summer get-together in your backyard or your favorite outdoor activity we have the perfect catalog to inspire, plan and shop for your summer must-haves. Just kick back and relax, on your lounger and browse these fun summer catalogs. This is definitely a favorite time of year at catalogs.com especially this year we are ready to get out of the house, so, we came up with can't-miss Fun Summer Products catalogs. Check these out.

Celebrate summer and make the most of that warm weather! To help you rock on and get ready for the summer party, check out Favors.com. They offer a wide range of solid color party decorations that will surely bring vibrant style to any kind of celebration including gorgeously on-trend summer parties at your home, beach, or anywhere else. Discover everything you need for the perfect garden party with outdoor decorations by browsing through their catalog.
Design and coordinate your space in the summer to make it look classy and cozy. Homecrest Outdoor Living guarantees premium quality products with classic designs. If you are looking for affordable luxury and versatile living home pieces, then Homecrest is just right for you. Its sophisticated, style-driven homes' interior designs will inspire you to create a perfect home in the summer. Flip through the latest Homecrest catalog and view amazing photography and collection details for all of Homecrest's outdoor furniture products today.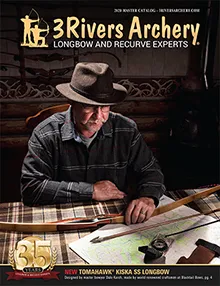 Inexpensive and fun, archery is an amazing family fun activity. Shop for the most affordable quality archery supplies, grab 3Rivers Archery's catalog to browse through their products. If you're searching for archery equipment, your search ends at the river with the 3Rivers Archery catalog, the longbow and recurve experts. Prepare for the hunt with top-of-the-line arrows for archery including arrows for hunting, shooting arrows, and masterful bows and bow accessories for both pro and beginner archery levels.- featured at Catalogs.com.
Before you continue reading about the The Best Backyard Decor & Outdoor Catalogs to Kick Off Your Summer FUN! there is a special announcement we would like to share with you. Catalogs.com has negotiated special medicare rates for our vibrant community of seniors. If you are over the age of 60, you can head over to our Seniors Health Section which is full of information about medicare. All you need is your zip code and a few minutes of your time to potentially save 100s of dollars on your medicare bills.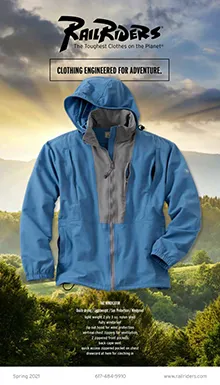 Prepare for the most unforgettable summer to date! Enjoy hiking, backpacking, fly fishing, adventure travel, sailing, or kayaking this season! But of course, as you do these activities, you need to get trusted outdoor apparel. RailRiders catalog features a lot of stylish performance clothing for both men and women. So, look no further and make summer a great time to enjoy the outdoors!
Add some whimsy to your outdoor space with garden ornaments from Design Toscano. A ceramic frog here, a mermaid fountain there, will pull your garden decor together and create a space you will enjoy all summer long. You will also find cool entertaining accessories, and artistic metal sculptures to define your outdoor space.
Summer outdoor living beckons, and you need to have the right patio or garden furniture to make it welcoming. Get easy care furnishings, with lots of comfy lounge chairs, and fun bright cushions everywhere. BrylaneHome Outdoor also has lots of grilling and entertaining products, which is exactly where you should spend your summer fun budget.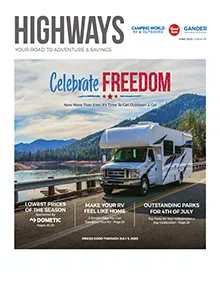 If your idea of fun is going outdoors and camping with friends and family, then Camping World will add so much fun to your trips. Enjoy the outdoors with the right gear from Camping World. Browse through their catalog because it is your perfect resource for camping and RV supplies, plus specially designed RV furniture, accessories, outdoor gear, and RV appliances – featured at Catalogs.com. Find everything you need for your next adventure right here.
Summer is the best time to have fun with the closest friends and loved ones through simple outdoor dining. If you are looking for the best food and gourmet gifts, Harry & David is just perfect for your needs. Harry & David has grown to become America's premier choice for gourmet gifts. From their handpicked fresh fruit to their hand-packed gift baskets filled with delicious treats, they are committed to providing premium quality and excellence in every way. Grab a free catalog to browse some great gifts for this summer season.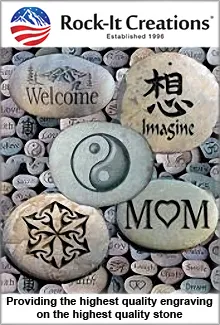 Rock-It Creations produces the world's finest engraved rocks and personalized engraved stones for your garden. These unique custom gifts are guaranteed to have high quality to ensure that they will stand the test of time. Grab their free catalog at Catalogs.com to choose from a wide variety of stone engraving designs.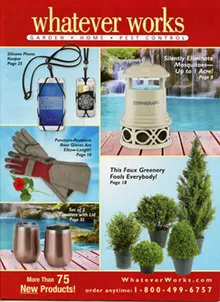 Camping activities, pool parties, the beach, and gardening all are considered fun summer activities. So, if you are planning to start a garden, you will have to consider what to plant in your garden this season. If you do not know where to begin, then discover the best summer vegetables and flowers to grow in Whatever Works Catalog. It has all the home garden tools and solutions to keep the outside looking great – featured at Catalogs.com.
Another fun, leisure activity this summer is setting up your own gazebo. Amish Country Gazebos Catalog features a wide range of Amish gazebos, from ready-made garden gazebos and patio gazebos to design your own gazebo kits, and more – featured at Catalogs.com. Getting a gazebo and brightening up your patio will transform it into a cool Summer Party Space for holidays or summer celebrations with family and friends.
Outdoorsmen and women always carry a knife and Smoky Mountain Knifeworks offers a huge selection of multifunctional knives for your summer adventure. Have fun outdoors on your camping, hiking, or adventure with a first-quality knife at discount prices. Shop for collectible, kitchen, hunting, tactical and military knives that are all expertly crafted and made to last through their catalog. – featured at Catalogs.com.
Popular Savings Offers