Best Ways to Store jewelry at Home
By Catalogs Editorial Staff
Enjoy your jewelry even when you're not wearing it
There's a good chance that if you have a large
collection of jewelry
, you'd like to display it. By being creative and practical, you can create a way to both stores and show your pieces. Ready to store your jewelry at home? Let's start!
Quality Pieces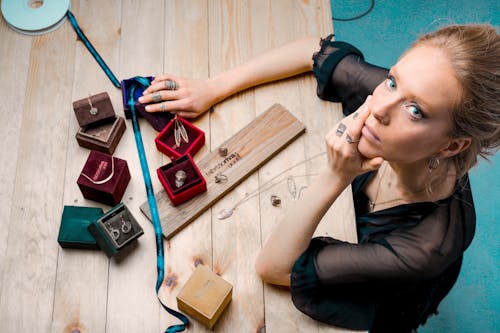 Organize your
finest jewelry
by type as in the type of metal or stone. Gold is a softer metal and can be scratched by harder gemstones. To avoid unnecessary damage, keep pieces in individual pouches or the box they came home in from the store. Silver is prone to tarnishing, especially if it is exposed to air and humidity. To help prevent this, wrap silver pieces in a tarnish-proof cloth or in boxes lined with this type of fabric.
Did you know? Never store silver near rubber, as the sulfur from the rubber will cause tarnishing.
Diamonds are the hardest of all stones and may scratch anything they contact. They are also a prime target for thieves. Any time you are not wearing your diamonds, lock them up in a safe place in their own pouches or boxes. 
Before you continue reading about the Best Ways to Store jewelry at Home there is a special announcement we would like to share with you. Catalogs.com has negotiated special medicare rates for our vibrant community of seniors. If you are over the age of 60, you can head over to our Seniors Health Section which is full of information about medicare. All you need is your zip code and a few minutes of your time to potentially save 100s of dollars on your medicare bills.
Costume Jewelry
With
costume jewelry
, you can have some fun with storage and display. Since necklaces tend to tangle, hang them from dainty pegs on either the wall or stand. Group similar ones together, keeping fine strands away from chunkier pieces. You can even group by color and shape. 
Do you have plenty of bracelets and bangles? A multi-armed sculpture is perfect for storing them. It will also help you find them quickly instead of pawing through a tray or box. For bracelets with clasps, you can attach the clasp to a screen with large openings set into an empty picture frame.
Earrings can be a bit trickier since they are often small and should be kept together in pairs. Fine mesh, burlap, or Aida cloth make great backgrounds to hold earrings. Attach the cloth securely to a frame and then load it with your jewelry. Another idea for earrings, especially the clip-on type, is to use vintage teacups. The pretty cups look great on a dresser and make it easy to find the pair you want to wear.
Other Ideas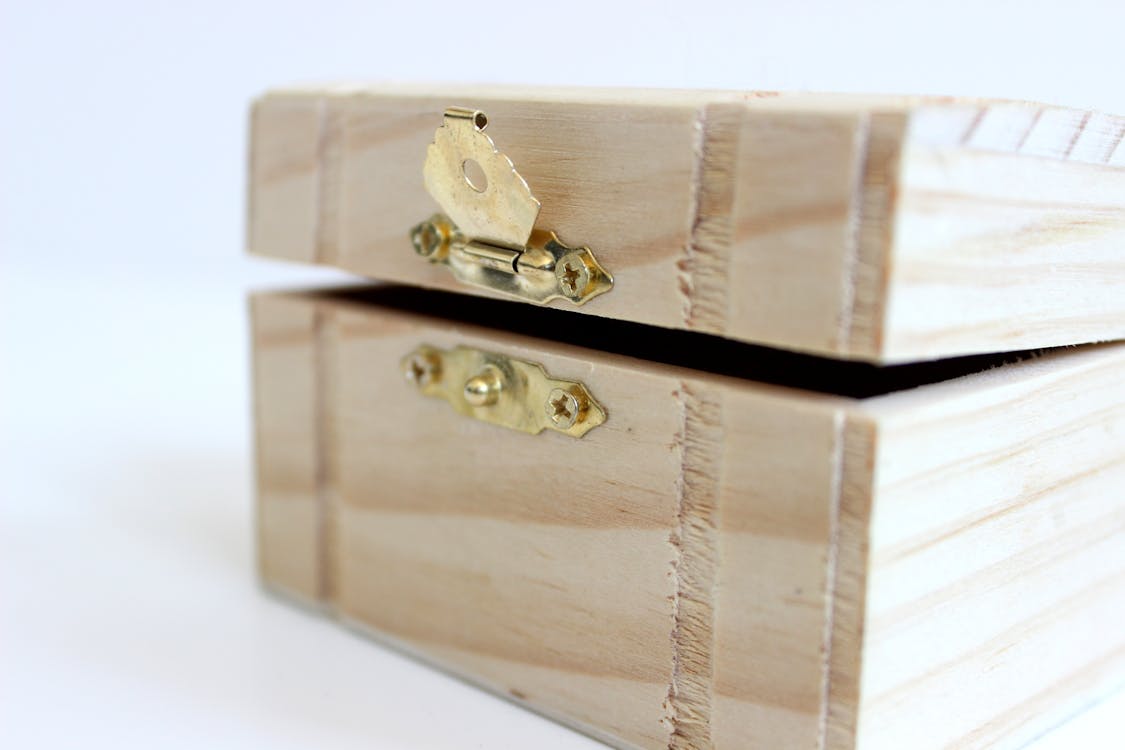 Let your imagination run a little wild and think beyond traditional storage techniques. Sure, you may still want to use some boxes and those can be unique pieces that are just as beautiful as they are useful. Intricately carved wooden boxes can have secret compartments to hide away mementos or other treasures. Small metal boxes might be perfect for loose earring backs or mismatched items.
Cake plates, especially the multi-tier variety, can hold a lot of jewelry in a smaller space. Use each tier for a different type of accessory. If the edges have a lacy pattern to them, you can use them to hang necklaces or chandelier earrings.
Use found objects, such as small mounted antlers to hold rings or bracelets. This is especially great if your significant other is a nature lover. You'll combine something he loves with the fun and function you need it's the best of both worlds. Branches are another option. They can be mounted to a block of wood and used as-is. Or, paint them to go with the overall decor of the room.
Many bottles are the perfect size for stacking bracelets. Take your clean, empty bottle and slide your arm bangles over it. What's fun is if you want the one on the bottom, all you have to do is lift the bottle up a little bit. Take the one you want and set the bottle upright again. You don't have to take all of them off and make a mess!
Popular Savings Offers
Have some fun coming up with ideas to store your jewelry at home. Invite some friends over for a crafting party or to visit the antique shops. Share your ideas and see what everyone comes up with.