Buying your first hookah
By Catalogs Editorial Staff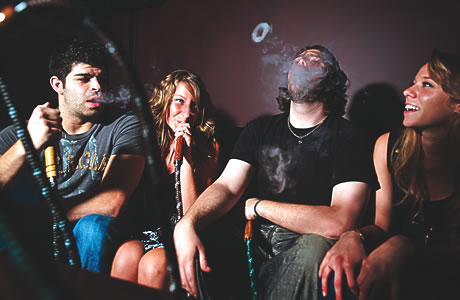 Buying your first hookah tips for novice pipe smokers and tobacco lovers
Trying and liking it so much you?re thinking about buying your first hookah will lead you to a number of questions. The sizes and styles available span a wide spectrum and many of the choices will be between unfamiliar bits and pieces. Where to start?
Smoking hookah at home is made infinitely easier with convenient beginner kits. With one purchase you?ll have everything you need to enjoy a bowl of shisha. However, the parts in these kits are often too small for many smokers. Soon you?ll be ready for an upgrade.
Figure out your price range first. You can find a decent sized hookah for between $60 and $100. Smaller models can cost as low as $20 while the nicer styles go for as much as $150.
Before you continue reading about the Buying your first hookah there is a special announcement we would like to share with you. Catalogs.com has negotiated special medicare rates for our vibrant community of seniors. If you are over the age of 60, you can head over to our Seniors Health Section which is full of information about medicare. All you need is your zip code and a few minutes of your time to potentially save 100s of dollars on your medicare bills.
Hookahs come in all sorts of elaborate designs from reptilian themes, to extravagantly tall, simple, modern and the traditional ones you?d find in India or Turkey. The style you choose is a question of visual taste. Important factors to consider include brand, bowl and hose.
Brand
One popular brand worth taking a look at is Mya. This company offers small, affordable hookahs as well as larger ones. The drawback of choosing a small one is that the smoke won?t last as long as you may want it to. When you pull, you could wind up with water up your nose.
~
If your budget has some wiggle room, models in the $40 to $50 range are more satisfying, manageable starters. Good ones will offer the same cloud output as the large, expensive ones. A number of smokers begin with a mid-size and continue to use it on occasion even after they?ve splurged and added a larger one to their collection.
Err on the small side when in doubt. They?re easier to store transport and clean. A number of brands exist besides Mya so look around and read reviews from prolific online enthusiasts.
Choosing bowls
The default bowl you can expect to get from a starter kit is ceramic with about five holes in the bottom. These holes are intended for air flow, but they?re easily clogged by the tobacco. The other common problem is ash dripping into the water.
You basically have two options besides the Egyptian ceramic bowl. The Phunnel Bowl is recommended especially for smoking Tangiers tobacco because it must be packed in a particular way. You won't have leakage and its better at managing the heat transference.
The Vortex Bowl also gets high reviews from many YouTube smokers. You?ll have way less shisha leakage and enjoy a longer, more pleasurable smoke. If you start with the Egyptian bowl, this should be one of your first upgrades.
The hose
Like many smokers, buying your first hookah will mean negotiating the discomfort of a too-small hose. Have you ever tried to enjoy a good cigar on your tip toes? It doesn't make sense. Do yourself a favor and get a new hose. Not only will you be able to recline, you?ll also get better cloud output and airflow from a hose with a bigger diameter.
Always look before washing your hose. Some designs have wiring inside that will rust as soon as you rinse it. Unwashable hoses don?t last long. They retain old, stale smoke, affecting the flavor every time you sit down for a session.
Buying your first hookah is easy. Basically, you?re purchasing an attractive glass vase with a tube. The main things to look for in reviews is that is has good air flow and cloud output. Upgrade the parts as you wish.
Explore different flavors and types of tobacco. When packing the shisha, sprinkle it in small pinches at a time to ensure you have good air flow. Enjoy!
Popular Savings Offers