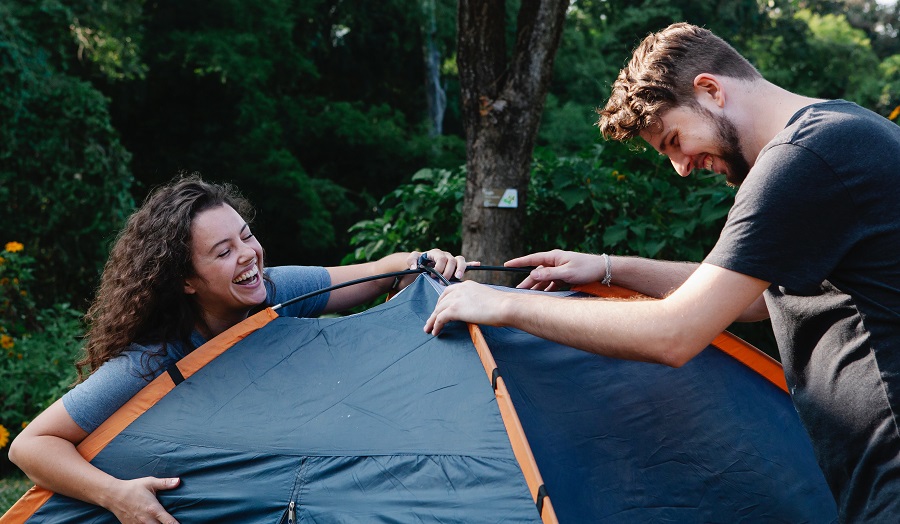 Start with Some Shelter
Most people want some type of roof over their heads even when they sleep out in nature. Some choices are:
– a tent – a primitive structure (usually provided by a campground or park) – a travel trailer – a recreational vehicle
These shelters can range from simple, small canvas or nylon structures to elaborate, large recreational vehicles equipped with their own electricity, heat, beds, kitchens, TVs and patio furniture. RV owners normally keep their vehicles stocked with dishes, linens and all their camping equipment so they are ready to travel at any time by just adding fresh food.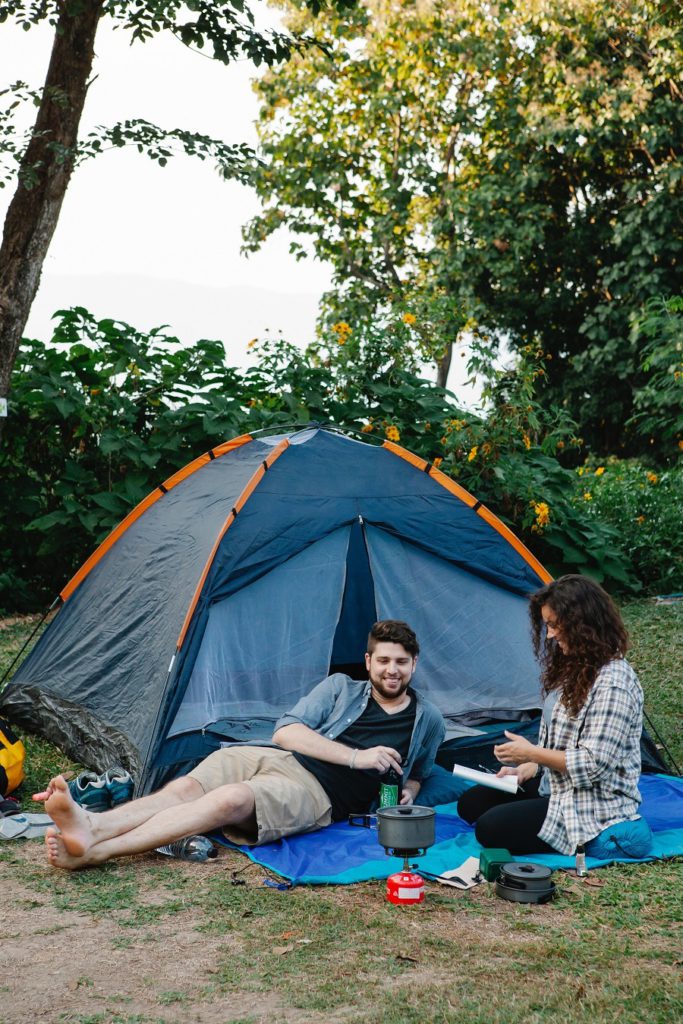 Small tents are the best choice for backcountry camping since they must be carried long distances on foot, while travel trailers and RVs are used at organized campgrounds. Such campgrounds are either privately owned or can be found in state and national parks. Campsites usually supply many of the basic amenities of modern life, including some camping equipment. This can include water, fire rings or barbecue grills, electricity, bathrooms and utilities. The more of the comforts of home the campground provides, the higher its price is likely to be.
Supplying Your Own Equipment
In addition to a tent, tent campers will need:
– a ground cover (like a tarp) to put under the tent to keep it clean and dry – a whisk broom to remove dirt that gets into the tent – a sleeping bag for warmth – a sleeping pad or air mattress (This is put under the sleeping bag to increase comfort, cushion the sleeper from stones and twigs and provide insulation from the cold ground.) – a portable stove to prepare hot meals or drinks where campfires and grills are not allowed or impractical – pots, pans, dishes, glasses and utensils for meals – salt, pepper and spices – bottled water – easy to prepare non-perishable food – a lantern or flashlight – a hatchet, axe or saw for cutting firewood if it is allowed and for making camp gadgets – rope – matches – a first aid kit – comfortable clothing appropriate to the weather that can be worn in layers for easy changes as temperatures go up and down – a poncho in case of rain – wet wipes for hand and face cleaning – maps of the area for hiking – toilet paper – a small folding shovel – zipper lock bags for collecting specimens of rocks, bugs or leaves – insect repellant – sunscreen – towels – a backpack for day hikes – a camera to record what you see – a cooler for food and beverages – a cell phone for use in emergencies
Those camping in the backcountry will have to carry in everything they need and remove any waste products when they leave. This makes selecting lightweight camping equipment important. If you stay in a campground, you will be able to store your gear in your car when it is not in use, so weight will not be an issue.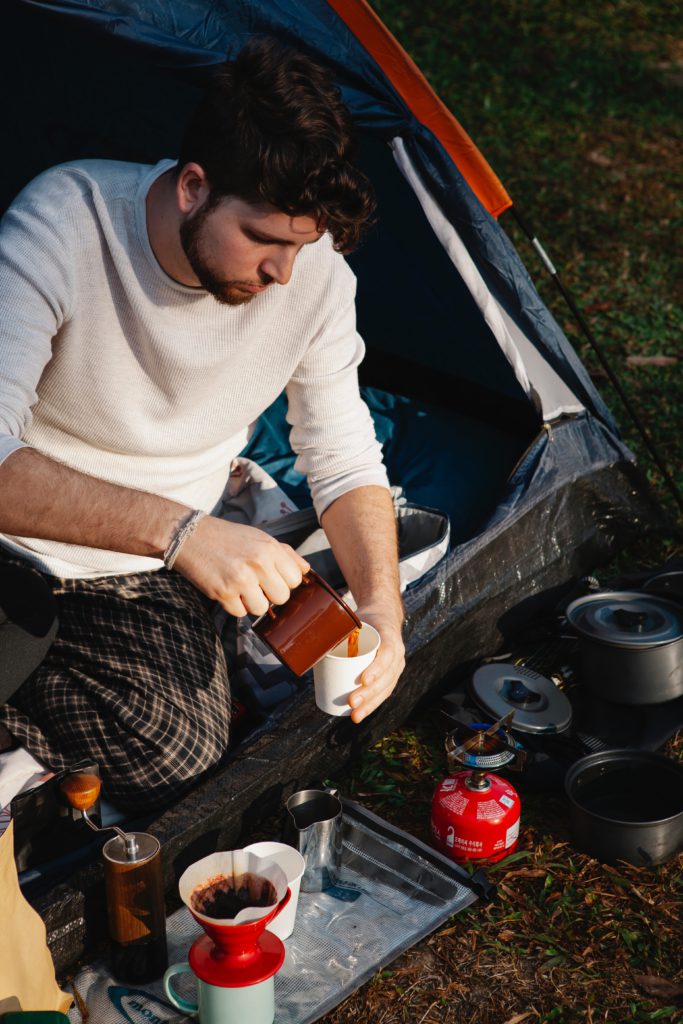 When picking out tents and sleeping bags, keep in mind the normal weather when and where you are most likely to go camping. Tents and sleeping bags are rated for ranges of temperature. A person camping in Florida won't need a heavy down filled sleeping bag to stay warm, while this would be the right choice for a Vermont winter trip.