Choosing a personal shaver
By Catalogs Editorial Staff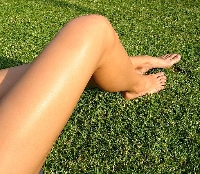 Ready for summer fun, bikinis and smooth, hair-free skin?
Any woman planning to enjoy summertime at the beach, showing off bikinis and minimal tan lines, knows the wisdom of choosing a personal shaver before the summer season starts. 
Smooth, hair-free legs, bikini lines, and underarms are certainly the most desirable feature to compliment short shorts, tank tops, and stylish new swimwear. In fact, the task of choosing a personal shaver may be equally important to shopping for a trendy new summer wardrobe.
 
As you begin researching, selecting and using a personal shaver, here are ten helpful tips to keep in mind:
Ten Tips for Choosing a Personal Shaver
Before you continue reading about the Choosing a personal shaver there is a special announcement we would like to share with you. Catalogs.com has negotiated special medicare rates for our vibrant community of seniors. If you are over the age of 60, you can head over to our Seniors Health Section which is full of information about medicare. All you need is your zip code and a few minutes of your time to potentially save 100s of dollars on your medicare bills.
1)    Cheap, plastic, throw away razors can be useful in a pinch, but if you want a good quality, long lasting shaver, opt for an electric razor. While electric razors may be more expensive upfront, in the long run they will actually save you money on buying throw-away drug store razors.  
2)    When choosing a personal shaver that is electric, be aware that electric razors feature two different types of mechanisms; rotary cutter and foil based cutters. These mechanisms offer unique shaving experiences, and consumers usually have a preference for one or the other.
~
3)    Rotary electric shavers have two or three spinning blades enclosed by a circular head. Double action rotary shavers are considered superior because they have devices to lift the hair before the blade cuts, which can make for a closer, smoother shave.
4)    Foil shavers possess a blade that moves back and forth below a thin layer of foil. Double and triple blade foil shavers are typically faster and more efficient than single blade foil shavers.
5)    Power and mobility will be key issues for anyone opting for an electric shaver. Ultimately, the choice comes down to your personal lifestyle needs. Will you prefer a plug in shaver with a cord, a rechargeable shaver or a shaver that offers both options? Some battery powered shavers are not rechargeable, and thus, may not be very practical.If you are interested in a rechargeable shaver, be certain of exactly how long that razor will hold a charge.
6)    The question of choosing a personal shaver in a ?wet? or ?dry? model is another important consideration.  Will you want to shave while you shower? If so, be sure that you select a fully waterproof electric shaver, as opposed to a ?washable? shaver, which implies that you can only wash the blades and shaver head under running water.
7)    A great tip for anyone who prefers to dry shave ? using either electric shavers or disposable razors, is to apply baby powder prior to shaving. Ideally, baby powder should be applied with a soft brush, as a brush will help to lift the hair up from the skin, allowing the powder to absorb any oil under the hair and around the hair follicle. This will serve to raise the hair into position for cutting.
8)    If you prefer wet shaving or shaving while you shower, be sure to lather plenty of shaving foam or gel over any areas of coarse hair, and allow the foam to soak several minutes. This will help to soften any stubborn hairs. Using foam or gel, as opposed to ordinary soap, is the best way to fully moisturize and prepare any areas you wish to shave.
9)    Whether you are shaving your legs, face, underarms, bikini or pubic area, it is important to always shave upward, against the direction of your hair growth.
10)    When shaving, avoid reusing old, rusted, or worn out blades, as these will be more likely to cause nicks, cuts, razor burn and soreness. If you do suffer from redness or razor burn after shaving, the best solution is to massage either Aloe Vera gel or Vitamin E lotion or oil into the affected area.  
A personal shaver should be an electronic beauty essential and can be found at stores that specialize in personal grooming products. Before heading out for fun in the sun this summer, take the time to research the newest generation of personal shavers. Thanks to ever-advancing technologies, electric razors have become strong enough to cut the most coarse and stubborn hairs, and sensitive enough to maneuver shaving the most intimate areas.
Popular Savings Offers