Choosing a thoughtful remembrance gift
By Catalogs Editorial Staff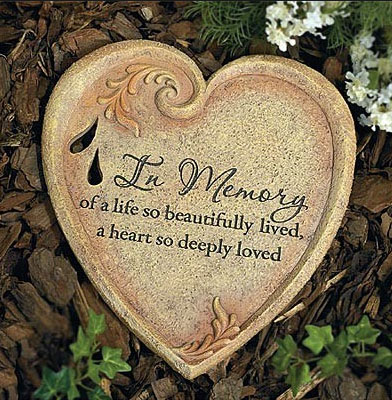 Tips on choosing a thoughtful remembrance
Losing a loved one is the worst thing that can happen. There are no words that can take the pain away. Grieving is a long process and each of us must do it in our own way, at our own pace. 
Eventually, the heart reaches out for something to hold on to and find comfort in, an object to attach the good memories to. Choosing a thoughtful remembrance is a highly personal process. It?s a matter of finding an object that somehow expresses the intense emotions you carry every day.
What to look for:
Before you continue reading about the Choosing a thoughtful remembrance gift there is a special announcement we would like to share with you. Catalogs.com has negotiated special medicare rates for our vibrant community of seniors. If you are over the age of 60, you can head over to our Seniors Health Section which is full of information about medicare. All you need is your zip code and a few minutes of your time to potentially save 100s of dollars on your medicare bills.
For the home
Items for the home allow someone in mourning to keep their private emotions completely private. Those who need to compartmentalize their feelings can put on their professional hat at work then return home to continue processing their loss. Sometimes it helps to create a small corner of the home devoted entirely to remembering the deceased.
A snow globe featuring an angel or cross may bring comfort if you?re religious. For some, helpful items are as simple as a framed photograph or a personal item that belonged to the person. Ways to remember a pet include paw print jewelry, personalized memory boxes or setting an engraved garden stone in her favorite spot in the yard. Keep a small journal nearby to record your thoughts and feelings when you visit this special place.
~
Quality

This is not a decision to be dictated entirely by money. Whether this remembrance is for yourself or a gift, it must be made to last. Quality in both the craftsmanship and material is absolutely essential. You should be able to look at this item and think of your loved one, not wonder why the corner is chipped or the varnish worn off already.
Special
From wooden memory boxes to jewelry, these items are sentimental by nature. They often feature hearts and can be customized to record your loved one?s image ? the picture of a pet on an urn box ? or to capture their memory ? a paw or finger print, engraved name or date. Ask about these options and take your time to choose a thoughtful remembrance.
Symbolic
Sometimes you need a place to pour your private thoughts and tears. The pillow can only hold so much. Many people in mourning prefer an elegant remembrance item to hold their grief. A tiny tear drop bottle serves this symbolic need. It?s a beautiful item to display someplace meaningful.
Part of a care package
It?s extremely hard to watch someone you care for grieve, especially during that difficult first year. A care package is a meaningful way to offer a few small comforts when they?re ready for them. This may include a scented candle, a book of poems, a soft blanket and small cake.
Secure a remembrance pin to a teddy bear. This way they have it in sight and can hold it close. Pins are a subtle way to remind someone in mourning that their loved one will always be with them.
Intangibles
Grief is enormous and intense. If you?re having trouble choosing a thoughtful remembrance item, consider something intangible. Think about the life your loved one lived, the things they cared about, their goals, accomplishments and dreams.
This thought process will lead you to an array of memories and eventually you?ll gather a few ideas to remember this person?s spirit and influence. Maybe you?ll want to start a scholarship fund for a student of a similar background with similar aspirations, or a fundraiser for your loved one?s favorite cause. It doesn?t take a lot of money to dedicate a special place to a loved one. Many parks make it possible to dedicate a bench to someone with their name and a message. 
For many, choosing a thoughtful remembrance is a healthy part of the healing process.
Popular Savings Offers