Choosing the right accessories
By Catalogs Editorial Staff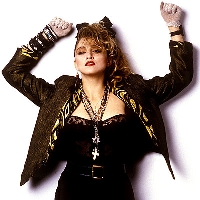 Choosing the right accessories depends on your personal fashion preferences
When dressing, think about accessorizing the outfit. An accessory is something added that makes the ensemble more attractive. Choosing the right accessories depends on many factors including the outfit, what you are going to be doing in the outfit and what your personal preferences are.
Some people go hog wild with their appurtenances, while others believe less is more.There is no wrong or right way do to it. Follow your gut instinct.
In the 1980s, songstress Madonna was the queen of add-ons. She was the grand dame of messy chick and her legion of fans followed suit. She piled on bracelets and necklaces, favoring crosses and religious symbols. She loved long, dangling earrings, lacy gloves, big hair bows and layered clothing. Yes, she was over-the-top but she did it well.
Before you continue reading about the Choosing the right accessories there is a special announcement we would like to share with you. Catalogs.com has negotiated special medicare rates for our vibrant community of seniors. If you are over the age of 60, you can head over to our Seniors Health Section which is full of information about medicare. All you need is your zip code and a few minutes of your time to potentially save 100s of dollars on your medicare bills.
Thirty years later, add-ons are still in vogue and always will be. Something as cool and unexpected as a metallic ponytail holder, because you know your hair is going to end up pulled back before the long work day ends, makes a bold statement, adding flair to an otherwise unglamorous hairstyle.
Other great fashion accessories to incorporate into your wardrobe include …
… Stacked bracelets that are as fashionable now as they were in Madonna's hey dey. Pile them on, mix and match.
Spice up a basic black skirt and sweater with tie-dye like leggings that allow you to extend the wear of your short skirts into the cool weather season. Leggings/tights keep legs warm.
A top ornament making you look glam but performing a vital function (protecting your eyes), the classic retro pair of shades. Jackie Kennedy Onassis certainly knew the value and power of a fabulous pair of sunglasses. Eyes need protection from the sun year-round. Invest in a good pair.
Another multipurpose accessory: The scarf. It looks good while keeping the wearer cozy. Wrap a leopard print scarf around your neck or throw a pashmina over your shoulders.
The purse, like sunglasses, albeit essential can also look good while performing a service. Most women would rather be water-boarded than venture forth without their purse. Pick one that suits your needs and personality. If you are the funky type, select a boho slouch bag. Go big, go small.
Hats are a functional add on but often worn just for the heck of it because they look good. Prevent ears from freezing and hair from getting wet. Put on a hat. A cute one!
Perfume is the ideal invisible accoutrement. There is something utterly intoxicating about walking past someone and getting a whiff of a delicious fragrance. This affords an opportunity to strike up a conversation: You smell great! What is your scent?
Popular Savings Offers
Nikon Camera Lenses
Free Catalog
School Specialty Furniture
Free Catalog
Cabela's Master Fishing
Shop Now
Your Guide to Medicare Prescription Drug Coverage
Free Catalog
Healthy Living
Free Shipping
Vanessa Rothe Design
Free Catalog
Shoeline.com
Free Shipping
Gaiam - Real Goods
Shop Now